Happy B'Day Justin Langer One of Australia's best openers, Justin Langer born on 21 November 1970 in Perth, Australia, is an Australian cricketer. His full name is Justin Lee Langer and his nickname is Alfie, JL, Brown Nose Gnome. His eye color is Lavender Grey, and Justin Langer's hair color is dark brown (Semi-Bald), it is Langer's 51st birthday.
Langer Career & Lifestyle, Family

:-
Langer is a Christian (Catholic), his father's name is Colin Langer (Car Dealer) and his mother's name is Joy Anne (Theater Nurse), his Brother's name is Adam, and Jonathan, Justin's Sister's name is Jemma.
Also read:-King Rules all up as Sydney Sixers Ends up Down for First Time
Langer's wife and children's

:-
Justin Langer is a married man and had an affair/and a girlfriend. He married after dating for a long time. He married on April 13, 1996, his wife's name is Sue, and they have four daughters named Jessica (Bourne- 1997), Ali-Rosa (Born-1998), Sophie (Born-2001), and Grasse (Born-2005).
Justin Langer Career

:-
An important part of Australia's batting line-up during his playing days. Justin Langer made his first appearance in international cricket in 1993. Batting at number three in his arrival game. he could only manage 20 runs in his long stay of 79 balls.
That stroke was crucial in his team's run. When Langer came to bat in the second innings, he showed a much stronger determination and scored 54 runs. Australia lost by 1 run in one of the closest Test matches, but the world knew what metal Justin was made of.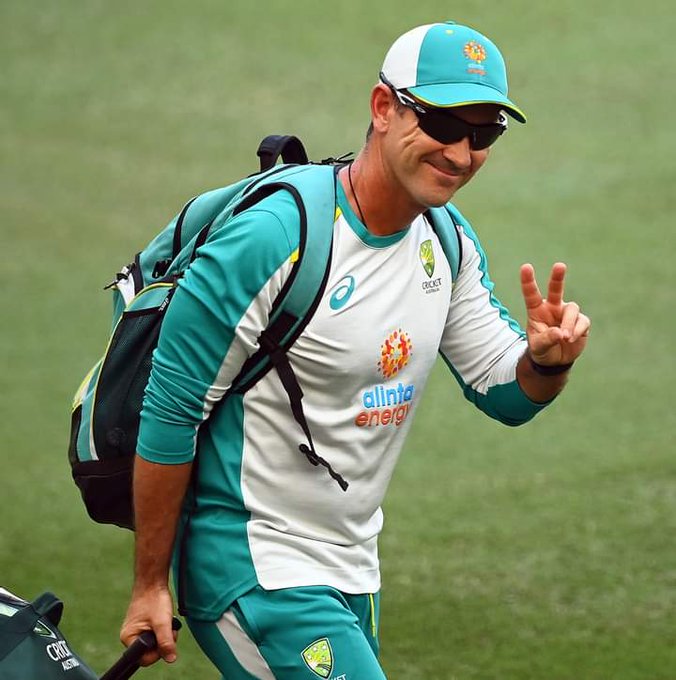 Happy B'Day Justin Langer One of Australia's best openers
The very next year there was an ODI match for Justin. On 14 April 1994, he made his first appearance for Australia in limited-overs cricket in a match against Sri Lanka. He did not get the opportunity to bat in that match. And did not play much ODI cricket after that.
Read more:- Happy B'Day to Australia bowler Nathan Lyon
The Australian cricket team will again need his services. Justin Langer was involved in coaching duties with regional teams. But when he was called to duty with the Australian cricket team in May 2018, the boost was tough and Langer did not despair.
In addition to one of the darkest periods in the history of Australian cricket, he dedicated the task of getting the team back on track, replacing the outgoing Darren Lehman.