Australia's Peter Handscomb will be fit enough to travel to India after recovering from injury as the severity of his right hip injury has been ascertained.
Soft tissue damage to Handscomb's right hip:-
Scans have confirmed Peter Handscomb suffered soft tissue damage in his right hip while playing club cricket earlier this week.
Also read:- Afghan Cricketer Fareed Ahmad Escaped From The Clutches Of Hostages
Peter Handscomb is racing against the clock to embark on his first Australian Test tour in four years after scans confirmed a hip injury.
Handscomb suffered the injury while playing club cricket in Victoria on Tuesday night when he was hit while trying to play a pull shot.
He continued to bat, but collapsed in pain three balls later after hitting another pull shot for a six. Scans have since confirmed soft-tissue damage in his right hip.
Officials are confident that Handscomb will be fit to accompany the Australian team for the Qantas tour of India later this month.
Cameron Green with both nursing finger injuries:-
There are already other injury concerns in Australia's camp, with Mitchell Starc and Cameron Green both nursing finger injuries.
Starc will miss the first Test in Nagpur on February 9 and will then fly to India, while Green is expected to play in the first match of the series.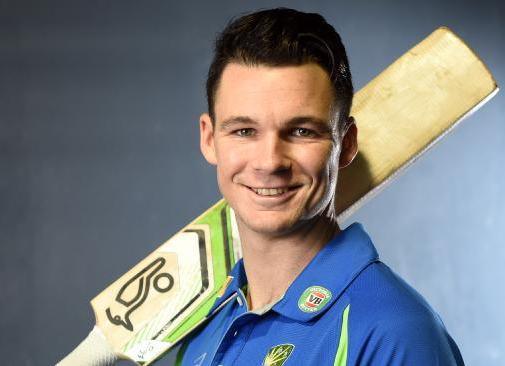 Handscomb's best chance of a Test return is if he is fit for the first match and Green doesn't recover in time.
Working in Handscomb's favor is the fact that he is a right-handed batsman, and can break the line of left-handed batsmen in the middle order.
Read more:- The Desert Vipers Reveal Their Jersey And Match Kit For The Inaugural DP World ILT20
Qantas Border-Gavaskar Tour of India 2023:-
February 9-13: 1st Test, Nagpur, 3pm AEDT
February 17-21: 2nd Test, Delhi, 3 Pm AEDT
March 1-5: 3rd Test, Dharamsala, 3 Pm AEDT
9-13 March: Fourth Test, Ahmedabad, 3 Pm AEDT
March 17: 1st ODI, Mumbai, 7 pm AEDT
19 March: 2nd ODI, Vizag, 7 pm AEDT.