BCCI and Disney-Star- Broadcaster Disney Star and the Board of Control for Cricket in India (BCCI) are at loggerheads over the quantum of media rights payments related to postponed India vs South Africa series.
Read more: Australia All-Rounder Wins ICC Women's Player Of The Month Award For December 2022
BCCI and Disney-Star: Emergency Apex Council meeting of BCCI
The BCCI's emergency Apex Council meeting on Monday. Also discussed edtech major Byju's request to encash bank guarantees of Rs 140 crore. And allow it to pay the remaining Rs 160 crore in installments, to honor its sponsorship commitment.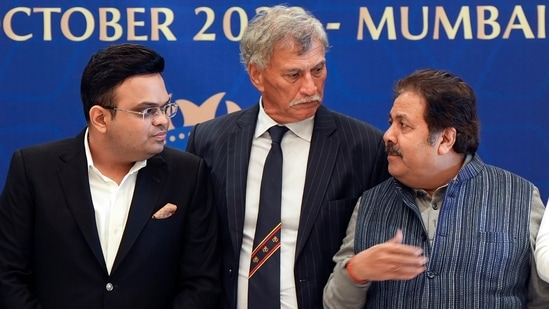 India vs South Africa series, which was postponed. Which was postponed to 2020 due to the Covid-19 pandemic, which happened last year.
The six-match series comprising three ODIs and three T20Is was played from 28 September to 11 October 2022.
Read more: Mitchell Starc Unlikely To Be Fit For First Test Of Australia Tour Against India
BCCI and Disney star agreement
The BCCI wants Disney Star to pay ₹78.9 crore per match for the series, while the broadcaster says that the media rights fee should be ₹46.5 crores per match as the series was originally planned for 2020.
As per the five-year media rights agreement between the Disney star and the BCCI, starting from 2018, the fee increases every year.
In 2020, the broadcaster paid the BCCI at the rate of ₹46.5 crores per match.
The rate for the last year of the agreement was ₹78.9 crores.
The value of the original five-year agreement was ₹6,138 crore. As per the revised calendar, the media rights fee increased to ₹6,277 crore.
The BCCI's apex council also discussed Byju's request to opt-out of its jersey sponsorship deal for the Indian cricket team, which was to run till the end of 2023.
The board has requested the company to continue as the sponsor till March 2023.