Cricket News
BCCI Secretary Jay Shah: ICC's Next FTP' will Have Two-And-A-Half Months For IPL
IPL Media Rights 2023-27 Winner: BCCI Secretary Jay Shah: ICC's Next FTP' will Have Two-And-A-Half Months For IPL.
Secretary Jay Shah is not surprised:-
BCCI secretary Jay Shah is not surprised despite the Indian Premier League earning a revenue of Rs 48,390 crore (IPL Broadcasting Rights Price) for the media rights for five years.
Also read:- ZIM vs AFG Dream11 Prediction Today With Playing XI, Pitch Report & Players Stats
He stressed that he has the potential to contribute more in cricket's most talked-about T20 league. Star for TV Rights while Digital Rights Viacom 18 successfully bid.
The thirty-three-year-old Shah, in an exclusive conversation with PTI-language, said that the International Cricket Council's next Future Tour Program (FTP) will have a window of two and a half months (time) for the IPL.
When asked about aggressive bidding for IPL media rights, Shah said, "I am really happy with the kind of figures we have got.
The unprecedented growth potential of Indian cricket
This shows the phenomenal growth potential of Indian cricket. The auction was going to be exciting for every stakeholder. We have been able to realize the true value and numbers of this league. This is proof of that."
He said – Promoting Digital India has changed the way cricket is viewed in India. Evidence of this was seen in the bidding for digital rights.
This time the BCCI had kept the base price for media rights at Rs 32,500 crore, which was double what it was five years ago. And Shah was sure of getting more money than this.
He said- BCCI never felt that the base price was too high. You need to understand that in 2018 this year there were 60 matches. For the next cycle, we will have 410 matches.
Also, check digital effects:-
You also need to check the digital influences – in 2017 there were around 56 crore digital viewers and in 2021 that number went up to 66.5. You expect it to grow even more in the years to come.
There will be 94 matches in the IPL in 2027 and about its management and its impact on international cricket, Shah said – this is one aspect that we have worked on.
The IPL will have an official window of two and a half months from the next ICC FTP calendar so that all top international cricketers can participate. We have had discussions with various boards as well as the ICC.
Rejecting reports of a 30 percent drop in IPL viewership, he said, "The viewership of IPL in 2020 and 2021 was very high because live cricket was a good medium of entertainment in the era of Covid-19.
There is no reduction in viewership due to this:-
This year when the effect of Covid-19 subsided, people started coming out of the house. But this did not reduce the viewership. People enjoyed matches at places like restaurants and pubs. The number of viewers in the digital medium has increased significantly.
India's international cricket will be affected due to the long IPL season but Shah said the BCCI is committed to international cricket.
Read more:- NEP vs OMN Dream11 Prediction Today With Playing XI, Pitch Report & Players Stats
Jay Shah said, "Indian cricket will be strong as long as world cricket is strong. I assure you this. BCCI is committed to international cricket and it is not just about big series like India vs Australia or India vs England.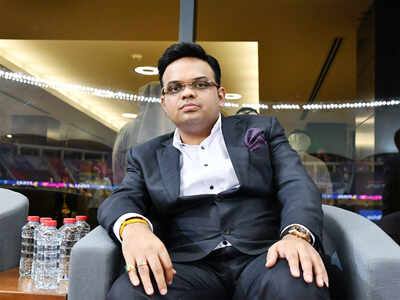 We are committed to playing with smaller countries as well. All bilateral international commitments will be respected in all formats. We are playing two T20 Internationals against Ireland this month.
More about this source text