FIFA WC 2022: A fan wore a jersey named after IPL team CSK captain Dhoni. There are only a few months left for the Indian Premier League, the world's biggest league, to start.
All 10 teams have retained and released their Players:-
Along with retaining and releasing all 10 teams of IPL (IPL 2023), the BCCI has also announced the date for the players to register their names before the auction.
Also read:- IND vs NZ: Boyfriend Proposed To His Girlfriend On The Rooftop Of Eden Park During ODI
This time before the Mini Auction, many big names like Kane Williamson and Dwayne Bravo came to the fore, which have been released by the team.
Meanwhile, a fan of the four-time champion team Chennai Super Kings (CSK Fan) has worn Dhoni's (MS Dhoni) number jersey during the Qatar FIFA World Cup.
Captain Dhoni has a fan following everywhere in the world:-
Dhoni, the captain of the IPL franchise Chennai Super Kings, has a fan following all over the world.
Meanwhile, a fan has worn the number jersey of CSK captain Dhoni during the football match of the Brazil team of the ongoing FIFA World Cup in Qatar.
Which is becoming very viral on social media. CSK has shared its photo on its Twitter handle. Apart from this, a caption has also been given. He has written that "wherever we go there is yellow everywhere".
Let us tell you that the current captain of Chennai Super Kings MS Dhoni can retire after IPL 2023. Although the team will need a better captain after Dhoni.
Dhoni made CSK four times IPL champion under his captaincy:-
MS Dhoni has made CSK four times IPL champions under his captaincy. Last season, the team handed over the command of the team to Indian all-rounder Ravindra Jadeja.
But Jadeja could not show any special performance under his captaincy and after that Dhoni took back the command of the team.
Chennai Super Kings are eyeing the mini-auction this time for the captaincy after Dhoni. The team can add a great player to their ranks.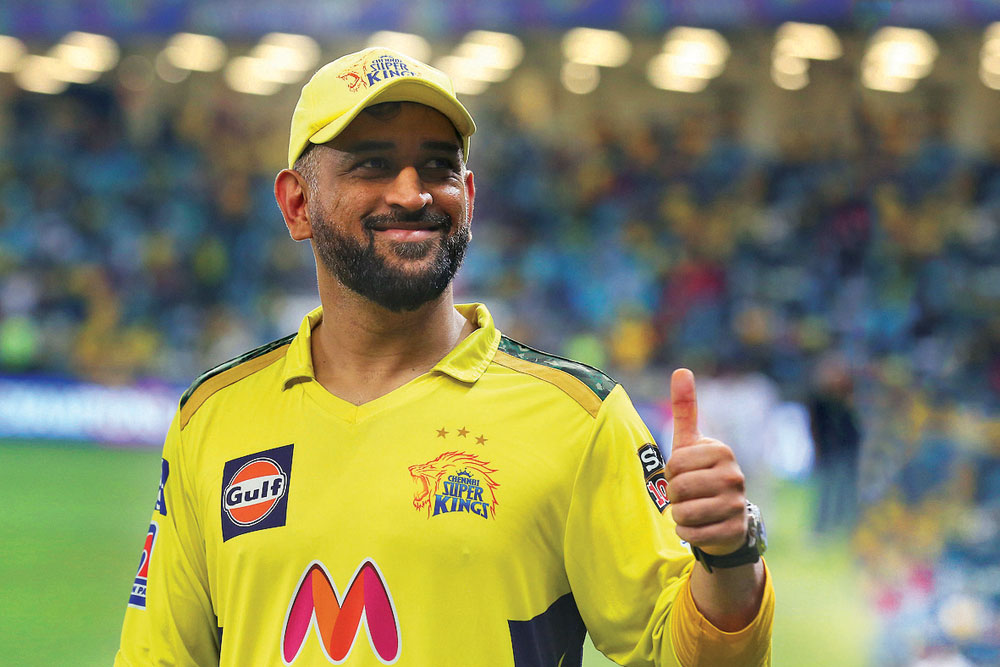 The team may be eyeing England's star all-rounder Ben Stokes and New Zealand captain Kane Williamson.
Read more:– Suniel Shetty Revealed About The Schedule Of Rahul-Athiya
Both these players have been released from their respective teams. In the mini-auction, both these players are expected to spend a lot of money.