Hardik Pandya Returns Home After Winning T20 Series Against New Zealand. A three-match T20 series (IND vs NZ T20) was played between the Indian team and New Zealand (IND vs NZ).
Pandya was given command of the team:-
The BCCI had handed over the command of the team to Hardik Pandya for this series. Under the leadership of Hardik Pandya, the team has won the series 1-0.
Also read:- IND vs BAN: After Rohit Sharma, Virat Kohli Sweats It Out in The Gym
The Indian team has yet to play the ODI (IND vs NZ ODI) series with the Kiwi team, for this series Shikhar Dhawan has been given the command.
At the same time, after winning the T20 series, all-rounder Hardik Pandya has returned to India and is spending time with his family. He has also shared a photo with his son (Hardik Pandya Son) on social media.
The Feeling relaxed with my family:-
Indian all-rounder Hardik Pandya has returned home after New Zealand's T20 series loss at home and is feeling relaxed with his family.
He has shared a photo on social media in which he is seen with his son Agastya Pandya. Along with this, he has also written Home in the caption.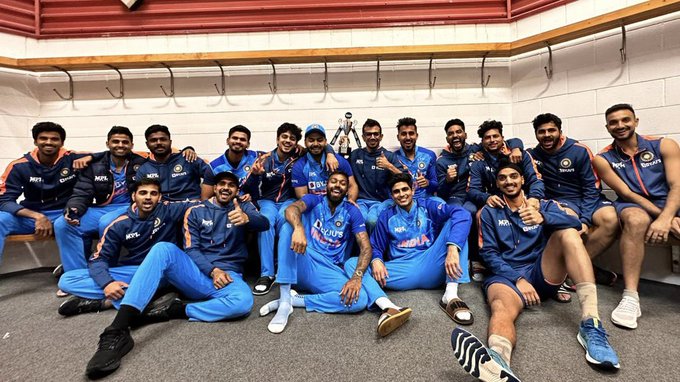 After the T20 World Cup, the BCCI sent him on a tour of New Zealand. Although now he is enjoying his holidays.
Hardik Pandya has captained much better in the T20 series in front of the Kiwis. After winning the series, many cricket experts and former players are talking about making Hardik the captain of Team India instead of Rohit Sharma.
The BCCI rests him for the Bangladesh tour:-
Hardik Khus is also making headlines regarding this matter. However, the BCCI rested him for the Bangladesh tour.
Talking about the T20 series against New Zealand, the first match of the series was canceled due to rain. After that, in the second T20, the Indian team had put a huge target of 191 runs in front of the host team.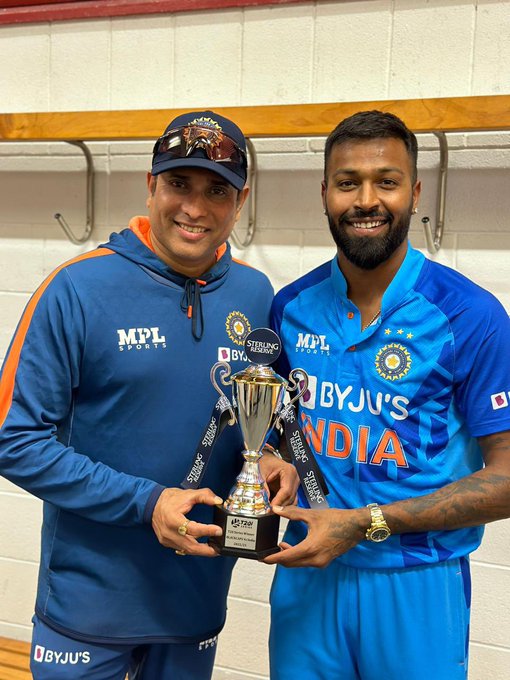 During that time Suryakumar Yadav played a century inning and Team India won the match by 65 runs.
Read more:-   Sri Lankan Cricketer Chamika Karunaratne Banned For One Year
However, in the third and deciding match, the match was drawn due to rain during the second innings. After which the team led by Hardik Pandya has won the series 1-0.