Cricket News
IPL
Hardik Pandya Thanks The Board For The Trust And Support Shown By The BCCI
IND vs SA T20 Series: Hardik Pandya thanks the board for the trust and support shown by the BCCI. Gujarat Titans became the champion in its debut season itself.
Pandya looks very happy with his Performance:-
Hardik Pandya, the captain of Gujarat Titans, the champion of IPL 2022, which ended last week, is looking very happy with his performance at this time.
Also read:- IND vs SA T20 2022: Yuzvendra Chahal Gave A New Look To His Hair Before The Series
Before the IPL, no one expected Hardik Pandya to make such a spectacular comeback in the IPL.
But Hardik proved everyone wrong and displayed his all-rounder brilliance in the IPL. Hardik thanked the board for the trust and support shown by the BCCI.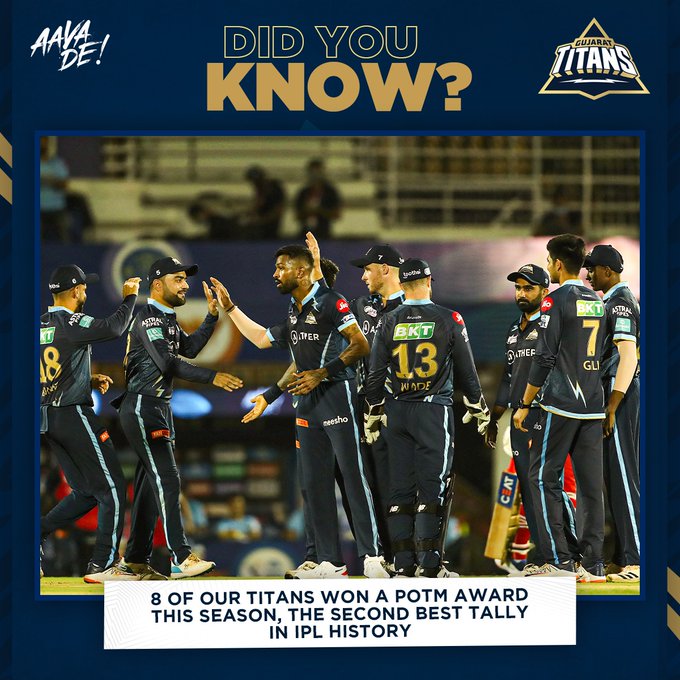 The Board didn't kick me out of the Game:-
IND vs SA T20 Series: In this video shared by the franchise, Hardik Pandya is saying that "People did not know that I had taken a break from the game, the board did not throw me out of the game.
People had a lot of misconceptions that I have been dropped from the team but you are removed from the team when you are in playing condition.
I would like to thank BCCI for allowing me to take such a long break:-
He never put any kind of pressure on me to return to the team. So I am very thankful to him for that."
Hardik Pandya further said, "The old Hardik is back. The Hardik Pandya fans wanted to see it back. This is the right time for me to make a comeback. I am looking ahead now.
Many Matches to Play Which I will Play:-
There are many matches to be played in the coming days which I will play. I will work as hard as I have worked to make my franchise (Gujarat Titans) win during IPL (IPL 2022) to make Team India win.
IPL 2022-Gujarat Titans: Everyone has seen the performance of Hardik Pandya in IPL 2022. He has made a different identity in the cricket corridors on the strength of his strong performance. He has taken 487 runs and 8 wickets in 15 matches of IPL 2022.
Read more:- Asia Cup 2022: Sri Lankan Cricket Official Gave A Big Statement
In the final match against Rajasthan Royals, Pandya took 3 wickets in bowling while also playing a short but useful inning in batting.
Now Pandya has also become fit and he has also sharpened his bowling. In such a situation, he is certain to play against South Africa.