Cricket News
IND vs SA 4th T20: Harshal Patel said- I Do Not have The Speed Like Umran Malik But I Am Not Worried
IND vs SA 4th T20: Indian fast bowler Harshal Patel said- I Do Not have The Speed Like Umran Malik But I Am Not Worried.
Continuously Develop the 'Variety' of Your Game:-
He believes that in order to prolong his international career, he has to continuously develop the 'variety' of his game.
Also read:- WI vs BAN: Tamim Iqbal Becomes Second Bangladeshi Batsman To Score 5000 Test Runs
Harshal Patel answered many questions before the India vs South Africa 4th T20 match.
Harshal, who made his India debut after the T20 World Cup in November last year, has taken 17 wickets in 11 matches at an average of 19.52 in more than six months in international cricket.
Slower pitches are more suited to Harshal's bowling style, as was evident in the last two matches against South Africa, while in the first match at the Ferozeshah Kotla, he proved costly.
The focus is on throwing the best ball at that time:-
On the eve of the fourth T20I against South Africa. Harshal said, "To be honest, for the last two years (in IPL) people have been trying to understand how I am trying to bowl.
The more the opponents play the bowler. The more they will realize what is the strong side of the bowler and the way of bowling.
"My job as a bowler is to be a step ahead of him. You can have 15 types of plans
But if on a certain day under pressure. If you are not able to execute the plan with confidence on the field. Then all things will not be in your favor. The time I can bowl the best possible ball.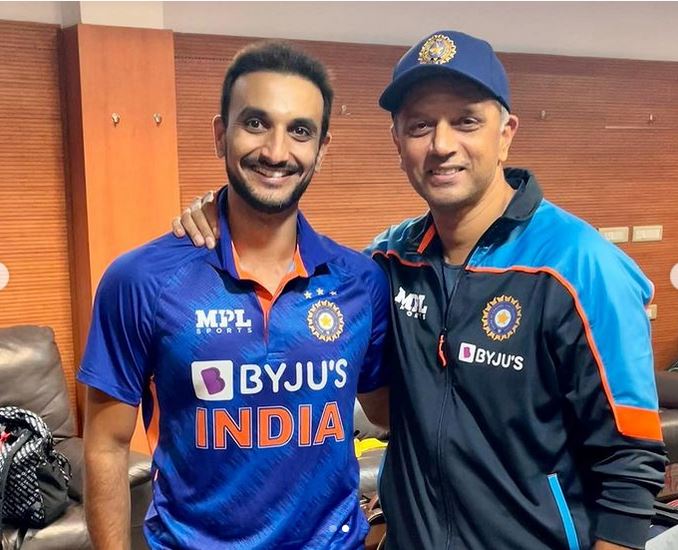 Not as fast as Umran Malik, but no worries:-
The fast bowler has troubled the opposition batsmen a lot. With his variety of bowling and he said that he needs to develop it continuously.
"I don't worry about pace because I can't bowl as fast as Umran Malik. And I have to develop skills to be effective at international level. I have never been a storm bowler but I can reach around 140 kmph.
Read more:- IND vs SA 4th T20: Do or die situation for Rishabh Pant in 4th T20I
Harshal said, "My focus is always on developing my bowling skills. And during this time I focus on the strong and weak sides of my bowling."