IND vs WI: Keeping in mind the West Indies tour, Indian batsman KL Rahul is continuing his preparations at the National Cricket Academy (NCA).
He had successful surgery in Germany:-
Rahul was absent from the Indian team due to a sports hernia (KL Rahul Injury updates), he had successful surgery in Germany.
Also read:- Dinesh Chandimal's Unbeaten 86 Helped Sri Lanka in The First Test Against Pakistan
Now KL Rahul was seen training with Indian women's experiencing bowler Jhulan Goswami. Goswami was also seen bowling to KL Rahul at the NCA.
Rahul is away from cricket for the last 2 months:-
KL Rahul, who started his net practice at the NCA yesterday, has taken on the legendary Jhulan Goswami in preparation to regain full fitness. KL Rahul has been away from cricket for the last 2 months.
After IPL 2022, he was selecting as the captain of the Indian team for the 5-match T20I series against South Africa.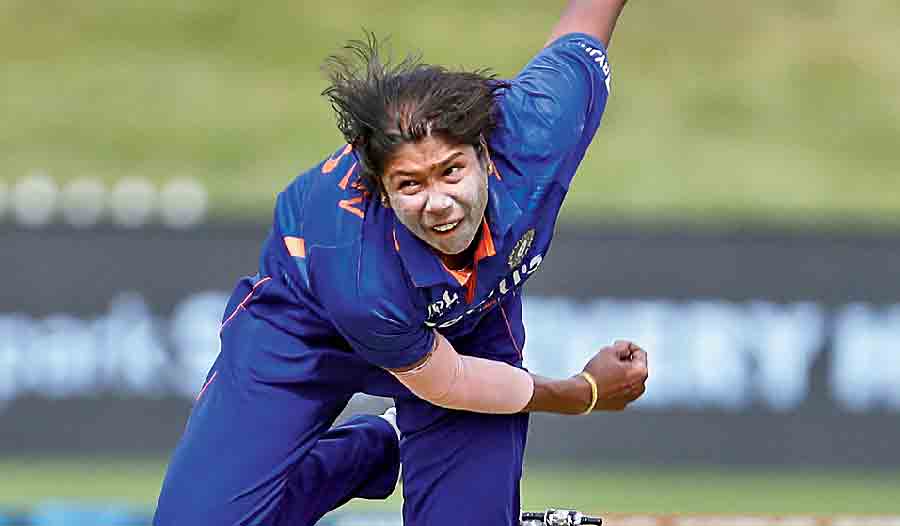 Out of The Team due to back strain:-
However, KL Rahul was ruling out of the team just a day before the first game due to a groin strain.
Jhulan Goswami has not announced his retirement yet. Like Rahul, Goswami is also training in NCA. During this, he also bowled to KL Rahul.
Read more:- English Cricketer Tammy Beaumont Hits Her Ninth ODI Century
After which he was operating in Germany. After this KL Rahul started preparing to bring himself back to the Indian team. And he is close to attaining his full fitness.