Cricket News
IPL
Indian Captain Rohit Sharma Asks BCCI for Short Break From SA Series
Indian Team for SA: Indian captain Rohit Sharma asked BCCI for a short break from the South Africa series.
Rohit Demands a break from BCCI:-
Mumbai Indians and Team India captain Rohit Sharma have demanded a break from the BCCI after the league match of IPL 2022 is over.
Also read:- IPL 2022: CSK Head Coach Stephen Fleming Unhappy With Team's Performance
The BCCI selection committee will hold a virtual meeting today to select the teams for the South Africa series, Ireland series, and the tour of England.
Indian Team for SA: Rohit Sharma demanded a break when the selectors wanted to select some senior players in the team for the South Africa series.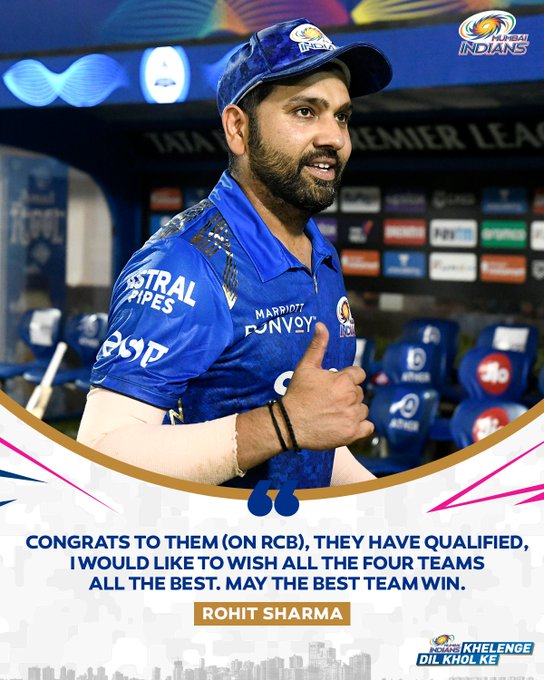 Rohit Sharma struggling with form:-
The reason behind this was that India wants to send its strongest possible side against South Africa. But Rohit Sharma, who is struggling with form, is now out of the series.
He played all the matches for Mumbai Indians in IPL (IPL 2022) and it exhausts you a lot especially when the team doesn't perform well. We understand it. We want him to be fresh for the England tour".
Rohit Sharma's performance in IPL 2022 was disappointing as he scored only 268 runs at an average of 19.14. This was the first IPL when Rohit could not score a single half-century.
Even more real was Rohit's struggle against Delhi Capitals on Sunday. Rohit Sharma took a long time of 10 balls to open his account. In the end, he was dismissed by Enrique Nortje on the 13th ball.
He didn't score a single half-century:-
Rohit could only manage 268 runs in 14 matches at an average of 19.14. For the first time in his IPL career, he did not score a single half-century.
He has not scored a fifty in the last 22 innings of IPL. He has been out on single digit 5 ​​times out of 14 innings i.e. for less than 10 runs.
Although he has been in good form in T20s, his form has declined in ODIs and Tests since taking over as the captain of all formats.
Read more:- Harshal Patel Doubts His Inclusion in Team India Against SA After Injury
Indian Team for SA: They are not right to be worried, except for the innings against Delhi Capitals on Saturday, Rohit Sharma got some good starts but failed to capitalize on them.
Told a BCCI official, "I don't think it is a cause for concern. He is playing well. A few days' rests and he will be refreshed again to go on the tour of England."