Indian Fast Bowler Umesh Yadav's Friend Duped Him Of 44 Lakhs. Yadav (Umesh Yadav) has been running away from the team for a long time.
His name was selected for the home series:-
But his name has been selected for the home series against Australia (IND vs AUS 2023). Umesh is part of the BCCI team for the first two matches of the Test series (IND vs AUS Test 2023).
Also read:- ICC ODI Ranking: Indian Cricket Team has Also Got 113 Rating Points
At the same time, before this series, Umesh's friend has done a fraud of Rs 44 lakh (Froud With Umesh Yadav) to buy a property. Let us know what is the whole matter.
Let us tell you that Shailesh Thackeray, a friend of star bowling Umesh Yadav, has cheated Rs 44 lakh. Shailesh has cheated 44 lakh rupees in the name of buying a property in the name of the cricketer.
Cases of cheating and fraud registered:-
However, at the behest of Umesh, the Koradi police have registered a case of treachery and cheating against Criminal Break on Shailesh.
Cricketer Umesh Yadav entrusted Shailesh Thackeray with the responsibility of his finances, assets, and accounts in the year 2014. Although Thackeray did not spoil this responsibility given to Umesh in a few years.
Umesh, on the other hand, transferred Rs 44 lakh from his State Bank of India to Thackeray to buy a property in MSEB Colony, Koradi.
According to the Indian player's complaint, Shailesh Thackeray embezzled Rs 44 lakh and bought a property in his name with his money.
Umesh asks Thackeray to return his money:-
When Umesh asks Thackeray to return his money, he is not ready to transfer his money or property to him. But after registering Yadav's complaint, the Koradi police have registered a complaint against Shailesh.
The police have registered an FIR against Thackeray under IPL sections 406 and 420. While Umesh Yadav has to play a Test series against Australia from February 9 in the year 2023.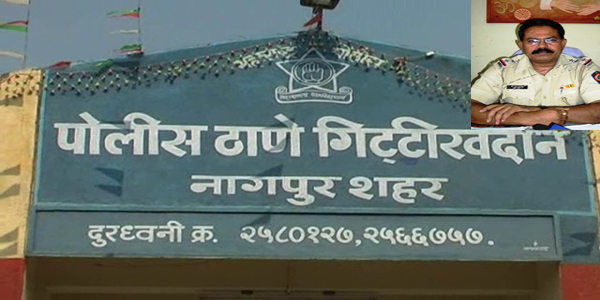 Read more:- Rahul Wedding: After Mehendi, Sangeet, KL, And Athiya will Tie The Knot On Monday
But before that he has got a big shock. However, after registering a complaint with the police, he is now going to start preparing for the Test series.