Cricket News
New Zealand All-Rounder James Neesham has Decided To Pull Out From Wellington Firebirds
New Zealand all-rounder James Neesham has decided to withdraw from Wellington Firebirds after an amicable mutual decision after a career spanning four years.
The 31-Year-old turned out for Otago for seven years:-
The 31-year-old turned out for Otago for seven years before joining Wellington in the 2018-19 season and has now said he will look for an opportunity with Auckland.
Also read:- Angelo Mathews And Tuba Hassan Named ICC Player of The Month Winners For May 2022
"After doing seven years in Otago and now four years in Wellington, it has now come to the point where I am looking for a little more settled warmth at home, I think, and returning to Auckland makes sense for her. Come on," said Neesham.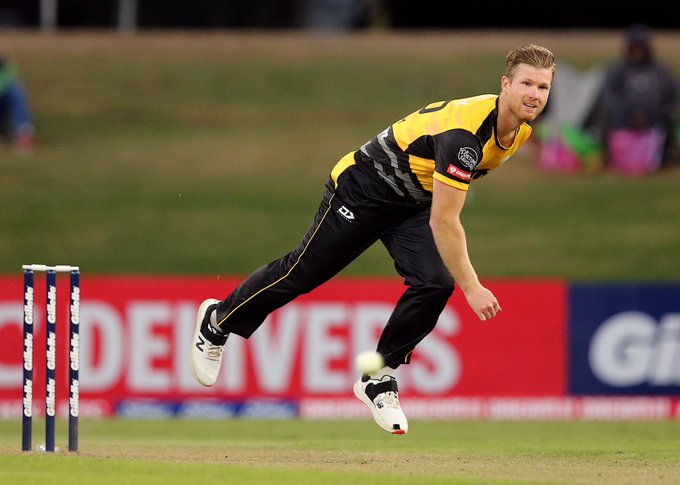 Had a lot of conversations with Wellington:-
"We've had a lot of conversations with Wellington over the last three or four weeks to work it out and, by the end, it became clear to all of us that it was a little daunting.
"I've had discussions about joining the (Auckland) Aces as well with their squad in a kind of training capacity. The season is still a long, long way to go,
So it means that a sporting aspect is a bit vague but we will take those discussions forward with regards to trying to represent New Zealand as much as possible with our base in Auckland."
Northamptonshire is currently in T20 Vitality Blast:-
Neesham is currently with Northamptonshire in the T20 Vitality Blast. He was also a part of the Rajasthan Royals team that reached the final of IPL 2022. Recently, Neesham has put himself forward for the Wildcard Draft in the Hundred contest.
Read more:- Trent Boult Expects Brendon McCullum To Rally England On The Final Day For A Win
Cricket Wellington CEO Cam Mitchell said: "Jimmy Wellington has been an integral part of the Firebirds side which has experienced tremendous success over the past four seasons."
"We are delighted to see Jimmy rediscover his love for the game since coming to Wellington and have shown. He is one of the most talented all-rounders in the game of cricket."