Cricket News
New Zealand Wicketkeeper Katey Martin Retires From International Cricket
New Zealand wicketkeeper Katey Martin retires from international cricket, Katey Martin has announced her retirement as her 21-year career comes to a close.
A Made her international debut in 2003

:-
Martin made his international debut in 2003 in his only Test against India, then played 103 ODIs and 95 T20Is.
Also read:- Rahul Dravid and VVS Laxman to coach the Indian team for the SA T20 series
Which recently culminated in the domestic ODI World Cup. His 169 home ODI appearances are a record in New Zealand in both men's and women's games.
"It's been an incredible experience," Martin said. "To all my teammates, coaches, opposition, fans, and friends I have met along the way, I want to thank you for making my time in cricket so memorable.
It's been like a dream come true

:-
"Cricket has really given me my life – from leaving Dunedin as a young player to attending the NZC Academy in Christchurch as a White Fern to travel the world and represent my country – It has been like a dream come true."
Martin apparently got emotional during New Zealand's final World Cup match against Pakistan in March and said he had everything to do except decide to retire.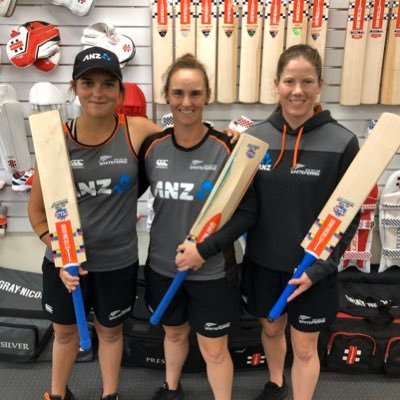 "I knew going into that match might be my last time playing for New Zealand, hence why I was so emotional. I took some time after the tournament to talk to family and friends before making it official today. Took to strengthen.
Former New Zealand coach Bob Carter, who recently ended his term after the World Cup, paid tribute to Martin's career.
The White Ferns Environment

:-
"Katey Martin is one of a kind," he said. "The White Ferns' environment is enriching for her to be around. She brought energy, enthusiasm, and fun to the group and her presence will be missed I'm sure."
Martin has already made a name for himself in the commentary box and will now look to retire as well as look for more opportunities to coach the next generation.
Read more:- Women's T20 2022: BCCI Announces Squad For Women's T20 Challenge 2022
"I am passionate about leaving the sport in a better place and very much looking forward to helping coach and develop. Our next generation of keepers," she said.
"It's definitely somewhere I feel like I can give back to the sport that has given me so much."