Pakistan bowler Naseem Shah is now going to try his hand at acting apart from cricket. Naseem Shah has taken the wickets for Pakistan.
Naseem was just 16 years old at that time:-
Then whether it is the Asia Cup (Asia Cup 2022) or the World Cup (T20 World Cup 2022), they are everywhere.
Also read:- Virat Kohli Cooks Food For Wife Anushka Sharma
Naseem, who made his debut in cricket in 2018, was only 16 years old at that time. Recently, he became the center of attraction in the year 2022 in terms of best performance so far.
Former Pakistan cricketer Waqar Younis praised Shah's bowling skills, and also hinted at his acting debut.
Sharing a picture with Shah said:-
Also on Tuesday, Younis shared a picture with Shah on social media saying what a wonderful actor he is.
Younis shared on Twitter, "Stay tuned everyone, something big is about to happen. Naseem Shah, is not only an excellent cricketer but also a very good actor."
The former Pakistan cricketer did not disclose this:-
However, the former Pakistan cricketer has not disclosed whether Naseem is doing an ad or a film. Netizens and fans have started speculating about Shah's acting debut.
Read more:- Team India Reached Auckland For The First ODI After Winning The T20 Series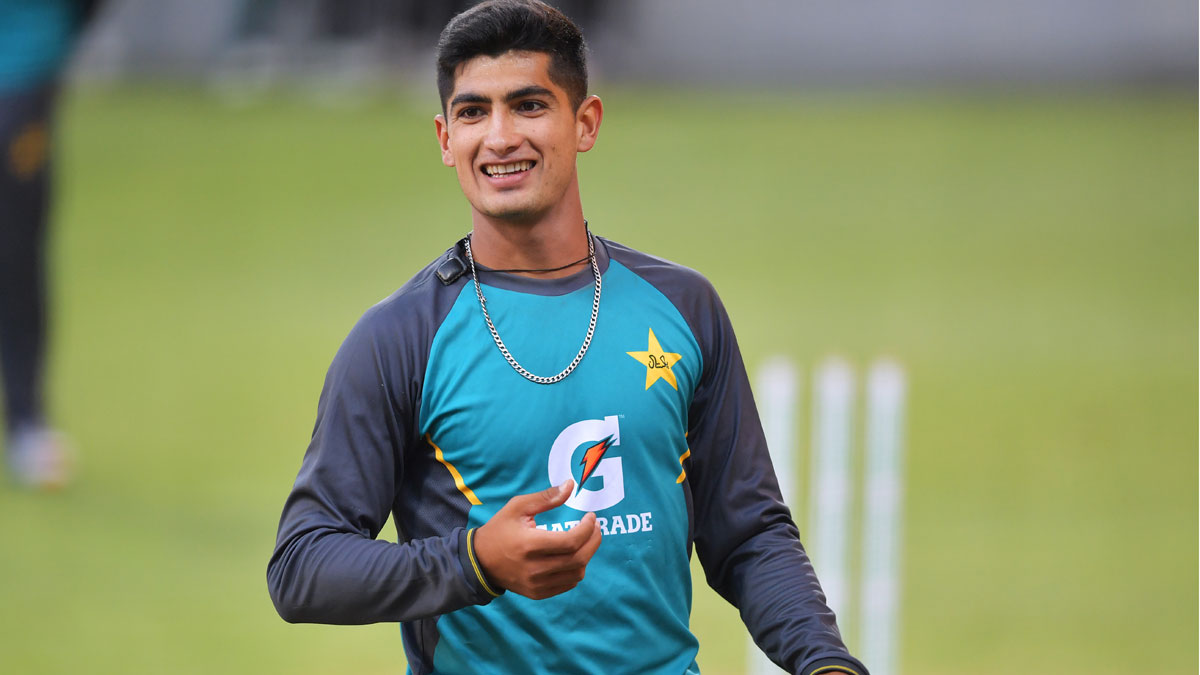 At the same time, some users did not hold back from giving instructions to Naseem on this decision. Some users even wrote that he should focus more on his bowling and not on such things.