India off-spinner R Ashwin has said that he "turns off the tele" when looking at 50-over cricket and has advocated a return to the use of one ball per innings in ODI cricket to get bowlers back in the game.
Two new balls are used per innings in ODI cricket:-
Since 2011, ODI cricket has used two new balls per innings (one from each end), resulting in them being relatively difficult even at the end of an innings, and the reverse swing became a rare feature of the 50. It's on cricket.
Also read:- IND vs ENG 2nd ODI: This Player Can Replace Virat Kohli in The Second ODI
Speaking on the Vaughan & Tuffers Cricket Club podcast, Ashwin – is not a part of India's squad for the ongoing ODI series in England.
suggested that returning to one ball per ODI innings would help spinners, as well as reverse-swing back. In play.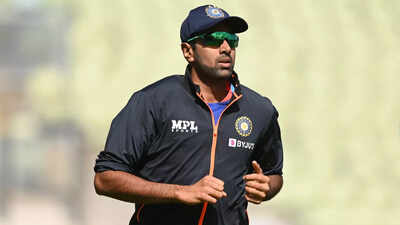 "I'm a complete cricket badger, crazy, and I turn off the TV after a while watching the one-day game," Ashwin said.
It's Just an extended format of T20:-
"It's obviously very scary for that format of the game, I think. Those ups and downs, when they disappear, it's no longer cricket, it's just an extended format of T20.
"I think one-day cricket, the beauty of one-day cricket – sorry, it was – that there were so many ups and downs left in the game.
One just needed to spend his time, taking the game deep, and the ball would be reverse-swinging.
At a time, 60 balls to get 60, with seven wickets in hand, and you're backing the bowling team to win. Not anymore: now it's going to be a canter."
Trent Boult Recently on the same Podcast:-
Ashwin's comments echoed comments made by New Zealand pacer Trent Boult recently on the same podcast.
who suggested that "two new balls on really good wickets" had turned ODI cricket into a formula game.
Read more:- IND vs WI: Know who can get a chance against West Indies and which player will take rest
"In New Zealand, they are usually drop-in wickets on the rugby field with a wicket that doesn't turn," Boult said.
"You get 312 and then the team chasing him chases him in 47 overs and you think 'Where did the last six hours go?' I want to see it rolling around, 250 plays 250 – but also 420 plays 390."