India's wicket-keeper batsman Rishabh Pant became active on social media for the first time after the car accident. Special post done for BCCI and teammates.
Thanks to BCCI and Jai Shah
Rishabh Pant has thanked his fans, teammates, BCCI and Jay Shah for the first time after the accident.
Also read:- IND vs NZ 1st ODI: Indian Cricketers Reached NTR Jr's House Before The Match
Rishabh Pant, who is recovering after surgery, has thanked those who prayed for him through his social media and took care of him by the BCCI.
Rishabh wrote on his Twitter handle:-
Pant wrote on his Twitter handle, "I am humbled and grateful for everyone's support and wishes. I am happy to inform you that my surgery was successful.
The road to recovery has begun and I am ready for the challenges ahead. Thank you to the BCCI and Jay Shah and the government officials for their incredible support."
He further wrote, "From the bottom of my heart, I would also like to thank all my fans, teammates, doctors and physios for your kind words and encouragement. Looking forward to seeing you all on the field soon."
Its horrible car accident on 2022:-
This is the first time that star India wicket-keeper Rishabh Pant has shared a message on social media after his horrific car accident on December 29, 2022.
Around 4 am on 30 December, when Pant was returning from New Delhi to his home in Roorkee, he had a horrific car accident.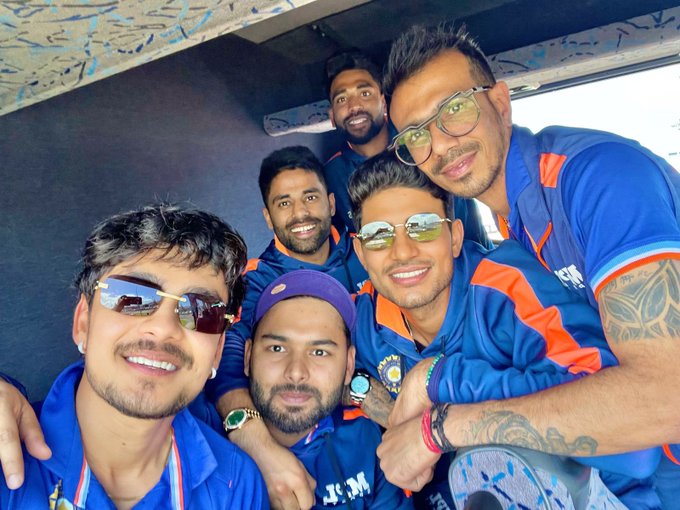 Read more:-  Gautam Gambhir said this big thing about Rohit Sharma
After which he was admitted to Max Hospital in Dehradun. Later, the BCCI airlifted him to Mumbai, where he underwent successful surgery at Kokilaben Hospital.