Sachin Tendulkar becomes fisherman Pele's coach for fishing in Goa. The "Lord of Cricket" Sachin Tendulkar is known as an experienced batsman.
Many bowlers look dwarfed in front of their batting:-
He has played many big innings in his career for India and has also won the team. Even today many bowlers are seen as dwarfs in front of their batting.
Also read:- Captain Rohit Sharma Praised Suryakumar Yadav in The Press Conference
But now Sachin often keeps doing something new outside the cricket field. He keeps sharing his new experiences with fans on social media. Then why not have the same experience as fishing or becoming a fisherman's coach?
At the same time, these days Sachin is attracting the attention of netizens with his gastronomic experiences. As the cricketers are in Goa right now.
Shared a video on social media:-
He recently shared a video of himself on social media while fishing with local fishermen.
Learn about fishing from the fishermen's community and also help fishermen catch fish. Locals prepare fish fry, grouper, fried fish, pomfret, prawn curry, red rice, and other dishes.
Towards the end of the video, you can also see a local man climbing a coconut tree and picking fresh coconuts for the cricketer. In the caption of the post, Sachin wrote, "An interesting morning with the fishermen in Goa!"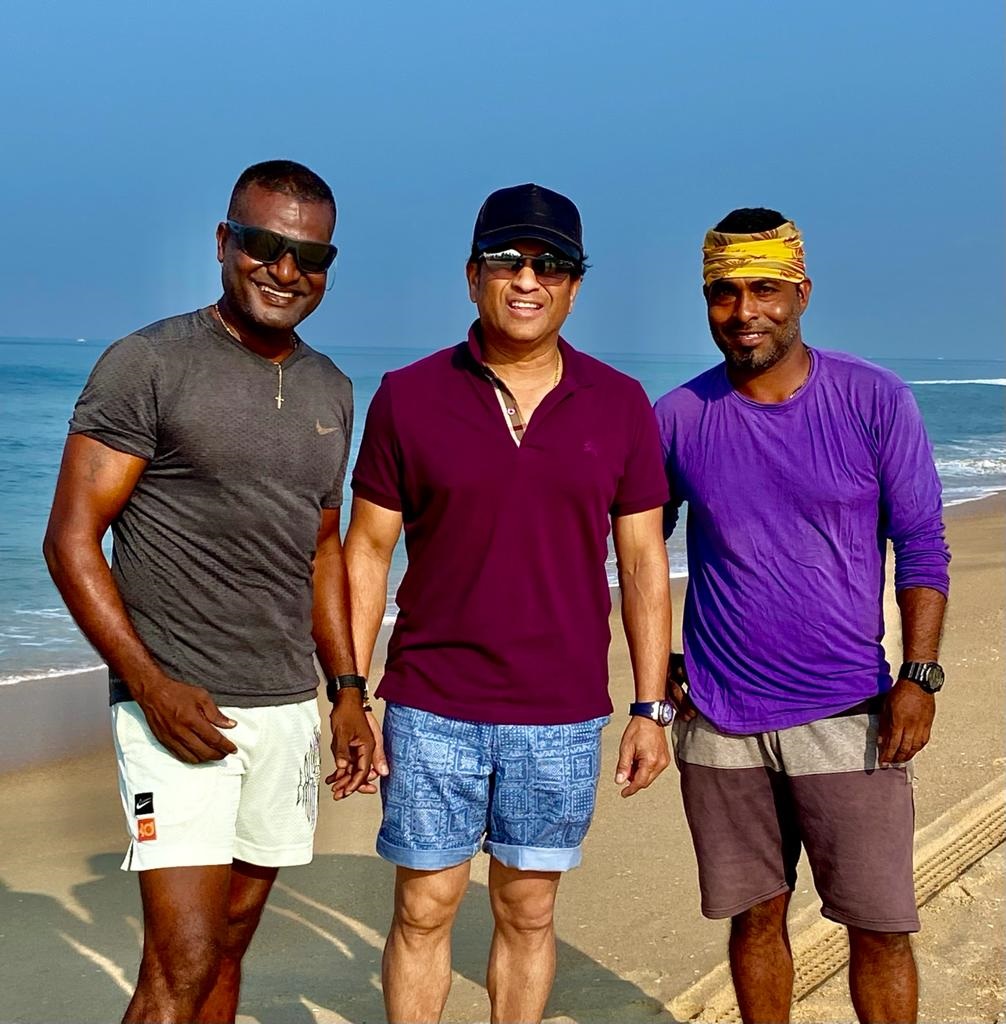 https://www.instagram.com/reel/CksxMNYhEvR/?utm_source=ig_embed&ig_rid=35cbd105-53cc-4833-b599-1274b59280f5
This Man is So Grounded:-
The video was shared a day ago, and since then, it has garnered 2.3 million views and many likes and comments.
One person wrote in an Instagram comment, "This man is so grounded and has a friendly and big smile on his face, such a little "God of Cricket" is called Sachin sir.
Earlier, Sachin Tendulkar shared some pictures with former South African legend AB de Villiers. During this, both had a good time.
Read more:-  Jos Buttler Held A Press Said- "We do Not Want The Final Between India And Pakistan
De Villiers has reached India for IPL 2023. Where he will be associated with his former team RCB. Shortly before, the South African legend announced his retirement from all forms of cricket.