Rishabh Pant Urvashi Rautela: Both cricket and cinema are popular in India. Many star cricketers have married Bollywood actresses. These include Virat Kohli and Mohammad Azharuddin. In recent times, there have been reports of a dispute between star wicket-keeper batsman Rishabh Pant and actress Urvashi Rautela. Now, Indian batsman, Shubman Gill has given a big statement on this. He has also told that what is the relationship between Pant and Urvashi's relationship. Let's know about it.
Also Read:- AUS vs ENG: Steve Smith big feat became the fastest Australian batsman to 14000 runs
Shubman Gill gave this statement (Pant and Urvashi's relationship)
Shubman Gill is currently on a tour of New Zealand with the Indian team. Meanwhile, a video of a Punjabi program is going viral on social media. In which the anchor asks him the question that nowadays Rishabh Pant is being teased a lot by taking the name of an actress, does this happen with him in the team as well. Then Shubman Gill said, 'She is getting herself sprinkled on her own. He has nothing to do with Rishabh. She herself is saying something or the other to tease me.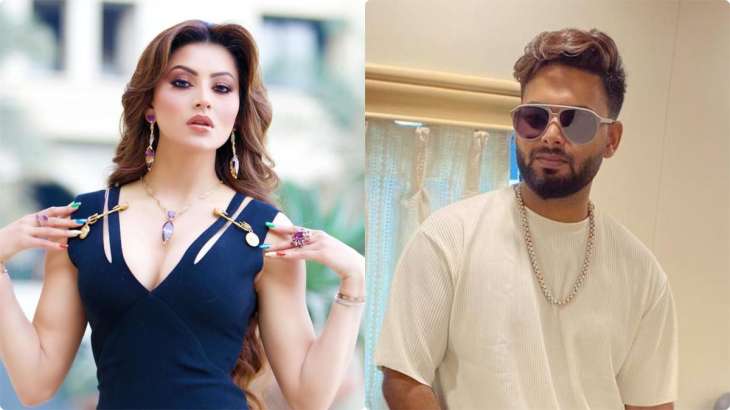 Pant doesn't care (Pant and Urvashi's relationship)
When the anchor asked him whether Rishabh Pant gets distracted by this, Shubman Gill said that no, he does not mind because he knows that there is nothing. Then both Anchor and Gill start laughing.
Pant had a dispute with Urvashi
The dispute between Urvashi Rautela and Rishabh Pant started then. When Urvashi said in an interview that Mr. RP came to meet her, she refused. After this, he did not even pick up Pant's call. Then both met in Mumbai. After this, Pant said in the Instagram story sister, stop following me. This should not be done for cheap popularity. Then Urvashi said that I am not a Munni, who should become infamous for you.
Played all three formats for India
Rishabh Pant specializes in explosive batting. He has the ability to tear apart any bowling attack. He has won many matches for Team India on his own. Pant has played 31 Tests, 27 ODIs, and 64 T20 matches for India.