Cricket South Africa appointed new head coaches for both the men's Test and white-ball teams.
Extensive experience of roles in South Africa:-
Shukri Konrad, who has extensive experience across a range of roles in Cricket South Africa, will lead the Test team for the next four years.
Also read:- Rishabh Pant Became Active On Social Media For The First Time After The Car Accident
Rob Walter will replace Mark Boucher as the coach of the men's ODI and T20 teams.
Walter was South Africa's strength and conditioning coach between 2009 and 2013, before moving to New Zealand, where he was most recently appointed as head coach of Central Districts.
His appointment comes days after Lance Klusener publicly withdrew his application for the white-ball role.
He appointed Uganda's head coach to South Africa:-
Conrad has a wealth of experience in African cricket, having held roles as head coach of Uganda, head of South Africa's national academy, and head coach of the men's U19 team.
He led the U19s in last year's ICC U19 Men's T20 World Cup 2022 before coaching them to victory in the CSA Provisional T20 Cup in October.
CSA CEO Foletsi Mosecki said of Konrad's appointment, "We will always emphasize the value of Test cricket." "We are adding a number of Test games over the next four years.
"We are serious about being a Test playing nation and we take the format very seriously. We have not marginalized it because of T20.
Seen as a serious Test Playing Nation
We still see ourselves as a serious Test-playing nation. We want to invest in getting our Test team back up to the standards we expect of them."
"We want to be in the top three (in the world), but we are pushing for number one, even if it takes three or four years to get there," said CSA director of cricket Enoch Nkwe.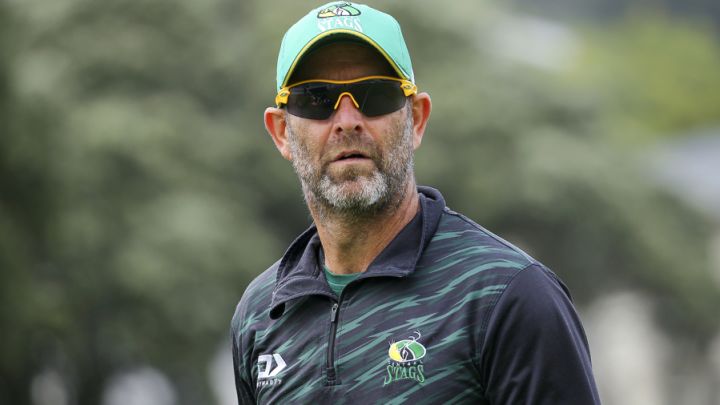 Read more:-  IND vs NZ 1st ODI: Indian Cricketers Reached NTR Jr's House Before The Match
"Over the next two years, we are consolidating our position and building a larger player pool."