Cricket Association of Bengal (CAB) to organize a special screening for Jhulan Goswami's last international match Jhulan Goswami will play his last international match on Saturday.
Organized a special screening of the last ODI:-
Meanwhile, the Cricket Association of Bengal (CAB) will organize a special screening of the final ODI between India and England (INDW vs ENGW) on the big screen.
Also read:- New South Wales' Hannah Darlington Out Of WBBL With Knee Injury After Freak Accident
The state unit has tied up with INOX Forum (INOX) in Kolkata for this initiative and fans will get a chance to watch Jhulan Goswami Retirement live on the big screen from 2:30 pm on Saturday.
Organized live screening of international Games:-
We have seen that in the past also, some of the major multiplex operators in the country have organized live screenings of international games, but this is a unique initiative taken by the state unit affiliated with BCCI.
The Cricket Association of Bengal has informed us about this special screening through a tweet. It will start at 2:30 pm.
Jhulan has taken 253 wickets in 203 ODIs and this is a world record. She has been economical in the current ODI series.
Board chief Sourav Ganguly praised Jhulan on Thursday:-
Though there is no official word from the BCCI yet, board chief Sourav Ganguly on Thursday heaped praise on Jhulan.
The BCCI President said, "I am very happy for Jhulan. She is about 40 years old. He has had a remarkable career. Every player and player's life comes to an end.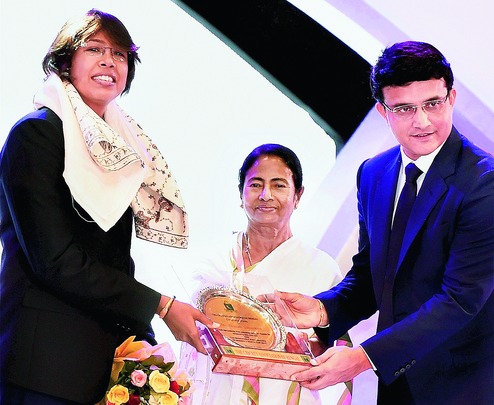 Read more:- Happy Birthday New Zealand Women Cricketer Lea Tahuhu
That's the game. But what Jhulan will leave is a legacy. He is a role model. She is finishing at Lord's and finishing at Lord's is a dream."