IPL Auction 2023: The names of big players like Ben Stokes can also be included in the IPL auction 2023. The next edition of the Indian Premier League will be played in India.
IPL will be held on 16th December next month:-
IPL will be played in home and away format for the first time after 2019. Before this, there will be an IPL mini-auction, which will be held on the 16th (16th Dec) of next month.
Also read:- IND vs ZIM WC 2022: Team India's Last Practice Session Before The Match
Big names like Ben Stokes can also be included in the player's list included in the auction. Ben, who last played for Rajasthan, decided to withdraw from the league due to mental health and did not return.
Stokes can send his name to the IPL auction to be held in December. Ben Stokes is one of the best all-rounders in the world.
Stokes did not send his name in the auction for last season, although Stokes is showing interest in next year's IPL.
It's going to be easy for Stokes here too:-
If the Ashes series starts in June next year, and even before the IPL ends, it is going to be easy for Stokes here too.
However, what decision the England Cricket Board takes regarding the availability of players, remains to be seen. Those players from Australia can also join them, on whom big bets can be placed in the auction.
If there is the availability of players, then big names will be involved in it. All-rounder Sam Curran is also a big name in this, he last played for CSK. He did a great job for Chennai.
CSK's performance in 2020 was the worst in history, but at that time also Sam Curran bowled and batted well. He is a good all-rounder, and if available, he will be eyed by all teams in the auction.
Australian all-rounder Cameron Green could also appear in the mini-auction, he has been doing well and teams in the IPL will show interest to buy him.
Teams will give those names to BCCI by November 15:-
IPL teams will have to release some of their players before the mini-auction. By November 15, the teams will give the names to the BCCI, which it is releasing.
Last time the IPL auction was big and was conducted in 2 days. This time there will be a mini auction and it is likely that it will be completed in a day.
Some of the franchises have confirmed to Cricbuzz that talks are on to hold an auction in Istanbul.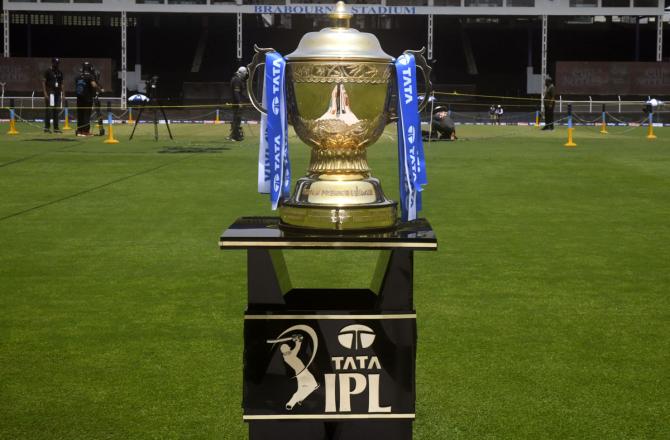 BCCI is contemplating moving the IPL mini auction outside India to Istanbul. However, as per a Cricbuzz report, the option of Istanbul is not the choice of all stakeholders.
Read more:-  Scotland's Calum MacLeod Announces Retirement From International Cricket
But when it comes to important decisions of IPL, BCCI takes the decision. A final decision on the venue will be taken in a few days, Bengaluru has also been kept as an option.