Virat Kohli's Birthday: Virat's Wife Anushka Did Birthday Wishes in A Different Way. today is Virat Kohli's birthday, and his fans from all over the world are sending him birthday wishes.
Share some such Photos while congratulating the birthday:-
His wife Anushka Sharma, congratulating Virat on his birthday, has shared some such photos, which no one has seen yet (Virat Kohli Unseen Pics).
Also read:- Dhoni Files Criminal Contempt Petition Against IPS Officer in Madras High Court
Anushka Sharma shared four photos on Instagram, in which Kohli is seen giving different poses. These photos have been clicked by Anushka at random.
Anushka Sharma wrote while sharing on Instagram:-
Sharing these memorable photos on Instagram, Anushka Sharma wrote – My love today is your birthday, so obviously I have selected some photos which are right for this post. Love you everywhere.
In one of the photos, Virat is sitting with his daughter Vamika in his lap. Anushka suddenly snaps a photo of Virat sitting in the park, and Kohli is also seen reacting to it.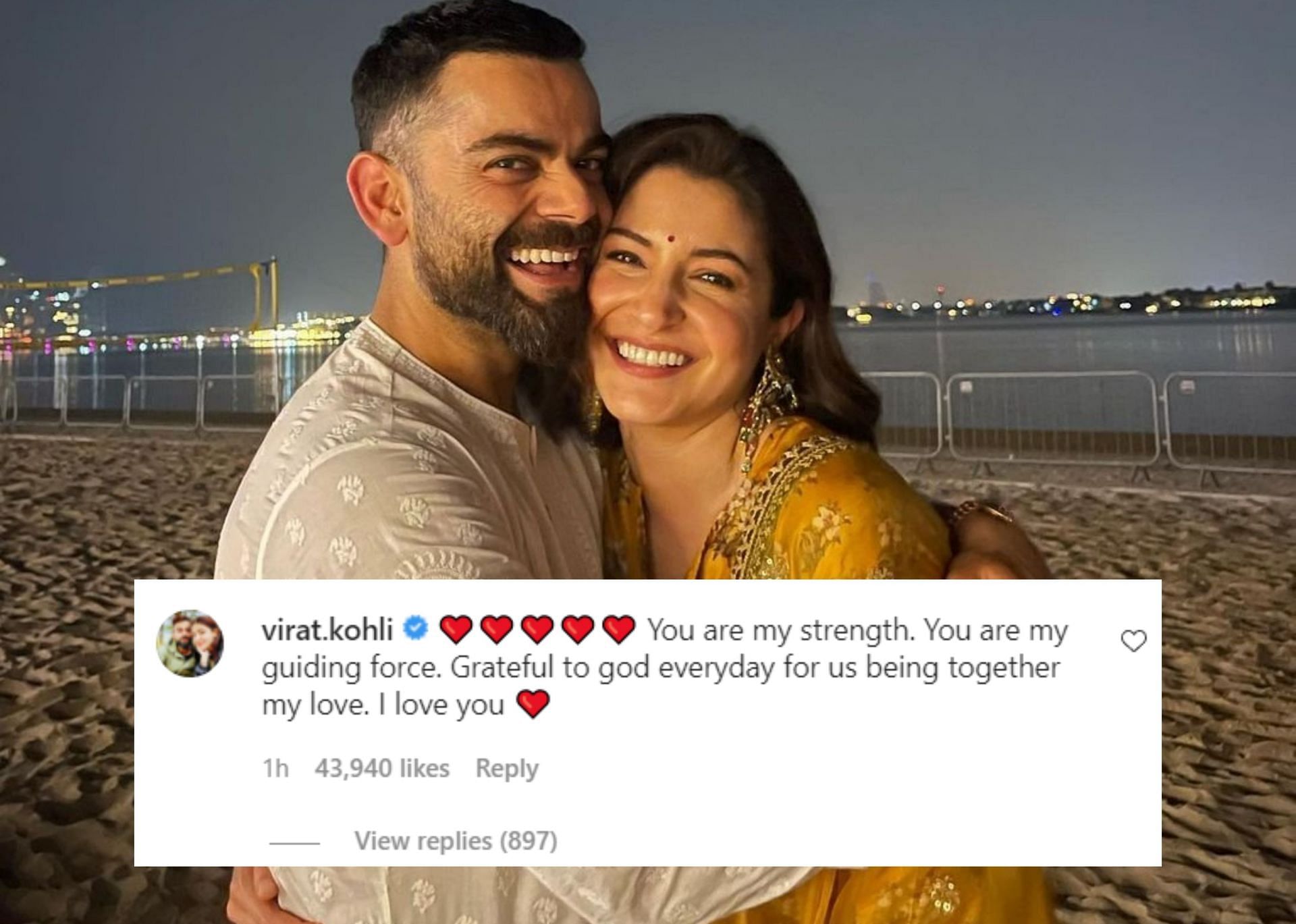 His daughter's Photo did not come on social media:-
Anushka also shared this photo, although she covered Vamika's face with a heart emoji. As you know, Kohli and Anushka take great care that their daughter's photo does not appear on social media.
Virat for Indian Cricket Team: Virat Kohli has played 102 Tests, 262 ODIs, and 113 T20 Internationals. Kohli has scored 3932 runs in 113 T20 matches.
Read more:-  Indian Team Batsman Virat Kohli is Celebrating His 34th Birthday Today
He is going to complete 4 thousand runs in this format soon. Virat Kohli, who has been looking for form since 2019, performed brilliantly first in the Asia Cup and then the World Cup. He also scored the first century of his T20 format in the Asia Cup itself.