Cricket News
IPL
Virender Sehwag said:- Virat Did Not Make As Many Mistakes This Season As He Did in His Entire Career
Virender Sehwag said:- Virat did not make as many mistakes this season as he did in his entire career, Sehwag believes that Virat Kohli is not in his familiar complexion.
Not as much in an international career of 14 years:-
For which he is known and in one IPL season he made more mistakes than he did in an international career of 14 years.
Also read:- IND vs SA T20s: Yuzvendra And Bishnoi Are The First Choice Of Team Selectors For The T20 WC
Kohli, who could not score a century for the last two and a half years, is battling his worst phase. He scored 341 runs in 16 matches in IPL at an average of 22.73 which included two half-centuries. He opened the innings in most of the matches.
Virat Kohli Performance: Sehwag told 'Cricbuzz', "This is not the Virat Kohli that we know.
This is the second time Kohli has played this season:-
Only second Virat is playing this season otherwise he made more mistakes in one season than he did in his entire career.
However, he also said that India's number one batsman got out due to adopting different strategies. He (Virender Sehwag) said, "It happens when runs are not scored.
You start looking for many ways to score runs and you lose wickets in that affair. The same thing happened with Kohli this season." In the second qualifier, Kohli was caught behind the wicket by fast bowler Pramik Krishna with his bat going outside the off-stump.
The Confidence will come back after beating the ball:-
Sehwag said, "When your form is bad, you try to hit every ball. The batsman feels that the confidence will come back after hitting the ball.
Virat Kohli Performance: He (Virender Sehwag) said, "Virat left many balls in the first over of Trent Boult but it happens when the form is bad.
Read more:- Most Runs in IPL Season: Jos Buttler Becomes Third Batsman To Score 800 Runs This Season
You don't even let go of the balls that go outside the off-stump. In such a situation, there is every possibility of getting trapped in bad luck." Sehwag said that Kohli disappointed millions of his fans who expect their stars to perform well on the big stage.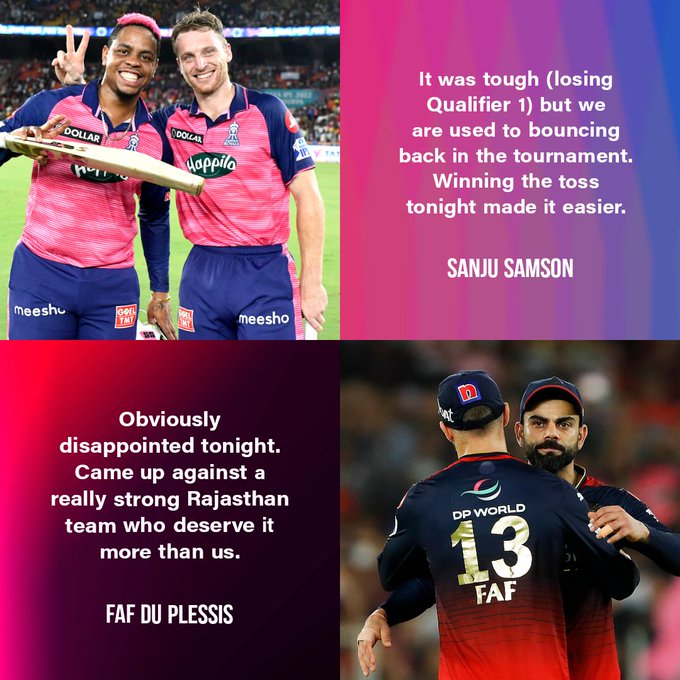 "He disappointed everyone," he said. We expect a big player to play in a big match. He has disappointed not himself but himself and millions of RCB fans."