Cricket News
ZIM vs NAM: The Batsman Who Won The Team was Fined 50 Percent
ZIM vs NAM: The batsman who won the team was fined 50 percent, Sikandar Raza was instrumental in Zimbabwe's victory against Namibia, after which the ICC has fined him.
Zimbabwe batsman Sikandar Raza
1st T20I: The first T20 match was played between Zimbabwe and Namibia on 17 May, in which Zimbabwe batsman Sikandar Raza scored 37 runs in 30 balls.
Also read:- New Zealand Wicketkeeper Katey Martin Retires From International Cricket
Even though Sikandar Raza played an important role in the team's victory, he was fined heavily after the match.
The Level 1 violation of the Code of Conduct
Raza has been found guilty of a Level 1 breach of the Code of Conduct during the opening match of the series, following which he has been fined 50 percent of his match fee.
ZIM vs NAM: The incident happened in the 16th over of Zimbabwe's innings on Tuesday, when Raza was declaring out lbw.
The cricketer questioned the decision by showing his bat to the umpire. And while leaving the field several times used derogatory words about the decision and again expressed his displeasure as soon as he entered the dressing room.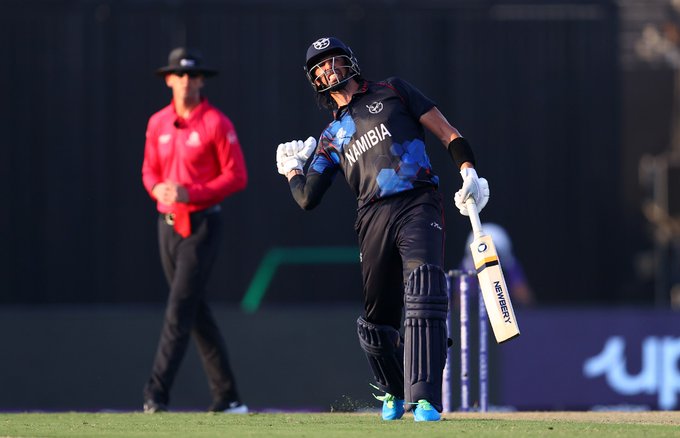 ICC Code of Conduct for Personnel
The ICC said in a statement on Wednesday. "Raza was found to have violated Article 2.8 of the ICC Code of Conduct for Players and Player Support Personnel. Which deals with showing dissent to an umpire's decision during an international match."
Read more:- LSG vs KKR: Rinku Singh's Eyes Filled After KKR's Defeat
ZIM vs NAM: In addition, two demerit points have been added to his disciplinary record of Raza. For whom it was the first offense in a 24-month period. Due to this these points were adding to his account.
Raza, 36, pleaded guilty and accepted the ban proposed by match referee Andy Pycroft. So there was no need for a formal hearing.