New Delhi: The 13th edition of the ICC Men's Cricket World Cup will be played in India from October 2023 to November 2023. This is happening for the first time when the Indian team is ready to organize the entire tournament alone. Looking at World 2023, Rohit & Co. has started preparations. Indian team's fast bowling has always been a weak link. But at present, the competition has increased a lot due to the arrival of many young promising fast bowlers in the team. In such a situation, talk about the main trio of Indian team Jaspreet Bumrah, Mohammed Shami and Bhuvneshwar Kumar, from which three youngsters are going to get the main challenge this time, then their names are as follows-
Jaspreet Bumrah vs Umran Malik
Indian team's young sensation fast bowler Umran Malik has started making people crazy from IPL itself. When he got a chance to debut for the Indian team in international cricket, he left an indelible mark here as well. Malik is getting more mature in the field day by day. If he continues to bowl with such accurate line length, then he can prove to be a threat to Bumrah in the World Cup campaign.
Also Read: India T20 Reboot: Virat Kohli, Rohit Sharma, and other regular T20 senior players will not be included
On the other hand, talk about experienced fast bowler Jasprit Bumrah, due to continuous injury, his game has been affected. Last time when he returned to the Indian team after injury, he proved to be very expensive, and was also struggling for wickets. When Bumrah returns to the field this time, he will have in his mind to regain his lost supremacy with his deadly bowling.
Mohammed Shami vs Mohammed Siraj:
Indian team's main fast bowler Mohammad Shami is also getting a tough challenge from the young players. Mohammad Siraj, who has almost established his place in red ball, is wreaking havoc in white ball cricket as well. The same experienced fast bowler Shami is walking on the last stage of his age. In such a situation, if Siraj gets a place in the World Cup instead of Shami, then there will be nothing surprising in it.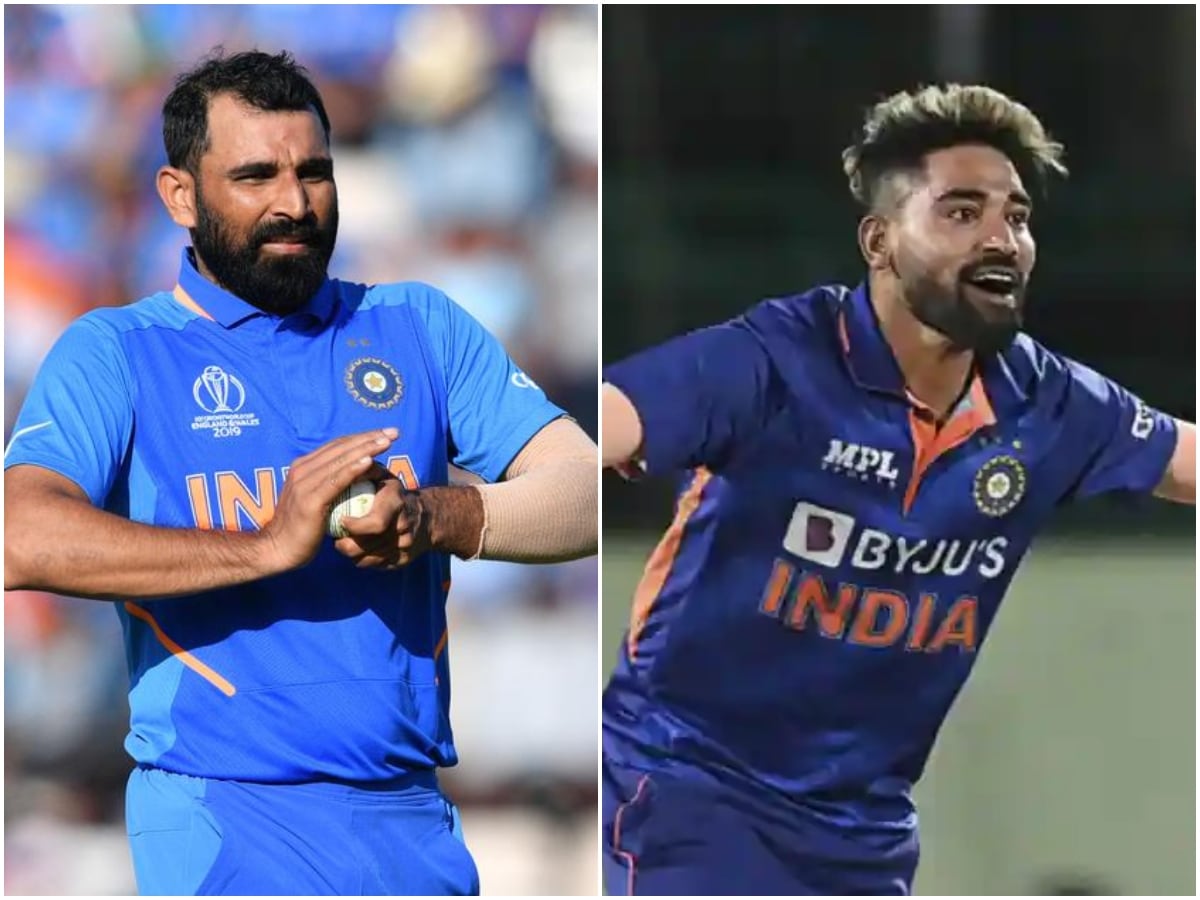 Also Read: BCCI: Chetan Sharma again became the chief selector of Team India, BCCI announced the new committee
Bhuvneshwar Kumar vs Arshdeep Singh:
Experienced fast bowler Bhuvneshwar Kumar is no longer seen as deadly in the field. On the other hand, young Arshdeep has made deep inroads in the Indian team in just a few matches. The art of rotating the ball both ways makes Arshdeep different from other bowlers. He specializes in taking wickets in the initial overs itself. This is the reason why people see the future of India in Arshdeep.