Gloucestershire has appointed former South African batsman and batting coach Dale Benkenstein as head coach on a three-year contract.
Dale Is Also A Former Captain Of Durham
Dale Benkenstein, 47, is also the former captain of Durham, who was head coach at Hampshire from 2014-16, helping him reach two Vitality Blast final days and secure a promotion to the top level of the championship at the time.
He served as the Proteas batting coach from 2017–19 and also coached the South African team Dolphins.
Also read:- Ben Stokes return to England set-up is good news on many levels
He joined Lancashire on a short-term sojourn as batting coach earlier this year and, most recently, Benkenstein was head coach at Mike Proctor's former school, Hilton College.
He will guide Gloucestershire until at least the end of the 2024 season under a deal revealed on Tuesday.
Benkenstein said

:-
Dale Benkenstein said: "I look forward to working with a balanced squad of youth and sensation and I feel content to be consistently successful across all formats at the club." "It's exciting to be back in English county cricket where I have many fond memories."
Benkenstein made 300 List A and 264 first-class appearances during his 20-year career, scoring 15,962 first-class runs and over 9,000 limited-overs runs.
Born in Zimbabwe, he began his career in Natal, South Africa, and in addition to becoming captain at the age of 22, he has won four-day and one-day domestic titles.
This led to Dale Benkenstein making his ODI debut for South Africa against England in 1998 and he played a total of 23 ODIs.
He joined Durham in 2005 and captained them to their first major trophy in 2007, beating Hampshire in the final of the Friends Provident competition.
He also led Durham to back-to-back championship titles in 2008 and 2009, the first in the club's history.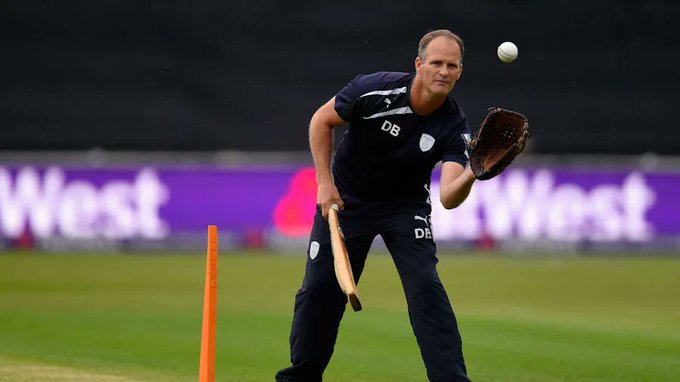 Dale Benkenstein
A Head Coach Ian Harvey

:-
In Gloucestershire, Dale Benkenstein will work alongside new performance director Steve Snell and assistant head coach Ian Harvey, who stepped down as interim head coach last March when Richard Dawson joined the ECB as elite performance route coach.
Under Ian Harvey, Gloucestershire won their five group games and three divisional games, the most matches for any side in this year's championship.
Read more:- RST vs GOZ Dream11 Prediction Today with Playing XI, Pitch Report & Players Stats
Harvey said: "It has been a huge honor for me to guide the team this season and I am really proud of what the team has achieved. Some of the performances in the County Championship, in particular, have been top-class And there is no doubt that these players have a bright future.
"I have been following the recruitment strategy with interest and there is no doubt that Dale is a great signer and I am very encouraged to work with him.
I knew him to be a fierce competitor on the pitch and I am sure his style and great sense of humor will turn out to be the best for our club."