IND vs AUS 1st T20: KL Rahul Responds To Criticisms Regarding Strike Rate, the first match of the three T20 match series between India and Australia will be played in Mohali tomorrow.
Rahul is being questioned about his scoring rate:-
Meanwhile, Indian opener KL Rahul is being questioned about his scoring rate.
Also read:- Former Australia Shelley Nitschke To Take Over As Women's Head Coach On Full-Time Basis
So he started citing the roles of team management and players. Let us know what Rahul has said in his press conference.
KL Rahul said in the press conference that criticism keeps happening and the most important thing about this is what your colleagues think.
Everyone Tries to Give Their Best:-
IND vs AUS 1st T20: Team management, which gives you some responsibility, then everyone tries to give their best, now no one will make a mistake knowingly. We keep criticizing ourselves more than others.
This is not the first time KL Rahul has come under criticism for his scoring rate. Earlier, in the world's biggest league IPL, he had to face the scoring rate in the team of Punjab Kings and Lucknow Super Giants.
And at the same time, fans and cricket experts criticized him for his overrated statement about the strike rate.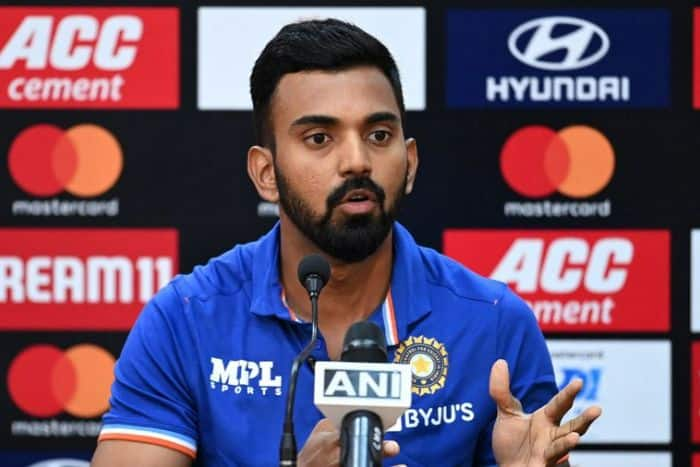 Returned to International after a long time:-
KL Rahul's recent performance has not been good, he returned to international after a long time due to his injury. Rahul scored 1 and 30 as captain in the two matches against Zimbabwe.
IND vs AUS 1st T20: Rahul was given a place in the Asia Cup 2022 by the team. However, KL disappointed his fans in that tournament as well.
Read more:- NZ T20 WC 2022: Martin Guptill, Kane Williamson To Play 7th T20 World Cup
He was dismissed for zero against Pakistan in the first match of the Asia Cup. After that, in the last match of the Super Four, he played a half-century against Afghanistan.