IND vs PAK Asia Cup 2022: Irfan Pathan's funny conversation with Pakistan's Momin star went viral. In the Asia Cup 2022, for the second time today, India and Pakistan (IND vs PAK) will once again face-to-face.
The Fans of both teams are Predicting:-
Before this match of Super 4 (Asia Cup super 4), fans of both teams are doing various speculations and predictions on social media.
Also read:- Bangladesh's Mushfiqur Rahim Announces His Retirement From T20Is Cricket
Meanwhile, a video of Pakistan's popular 'Maro Me Maro' meme star Momin Saqib interacting with former Indian cricketer Irfan Pathan is going viral. Momin Saqib shared this clip on his Instagram handle.
Momin wrote while sharing this video:-
Sharing this video, Momin wrote, "Glad to meet Irfan Pathan, India's best swing bowler ever. But Irfan Bhai, believe it or not, the Asia Cup is ours!"
In the video, Momin meets Irfan in the stands and says, "You had a great performance against Pakistan in 2006. how are you brother My work is all right."
After this, the discussion turned into the upcoming game between India and Pakistan. Momin asked Irfan what are his thoughts about India-Pakistan. "What do you think about Sunday?"
Irfan Replied, "There will be a repeat":-
Momin immediately asked, "Last year's one?" Referring to India's defeat to Pakistan in their first match of the 2021 T20 World Cup in Dubai.
The two laughed before Irfan replied, then Irrfan said, "Woh Ek Baar ho Gaya Yaar, Baar Baar Nahi Hoga. Now the form of boys has also arrived.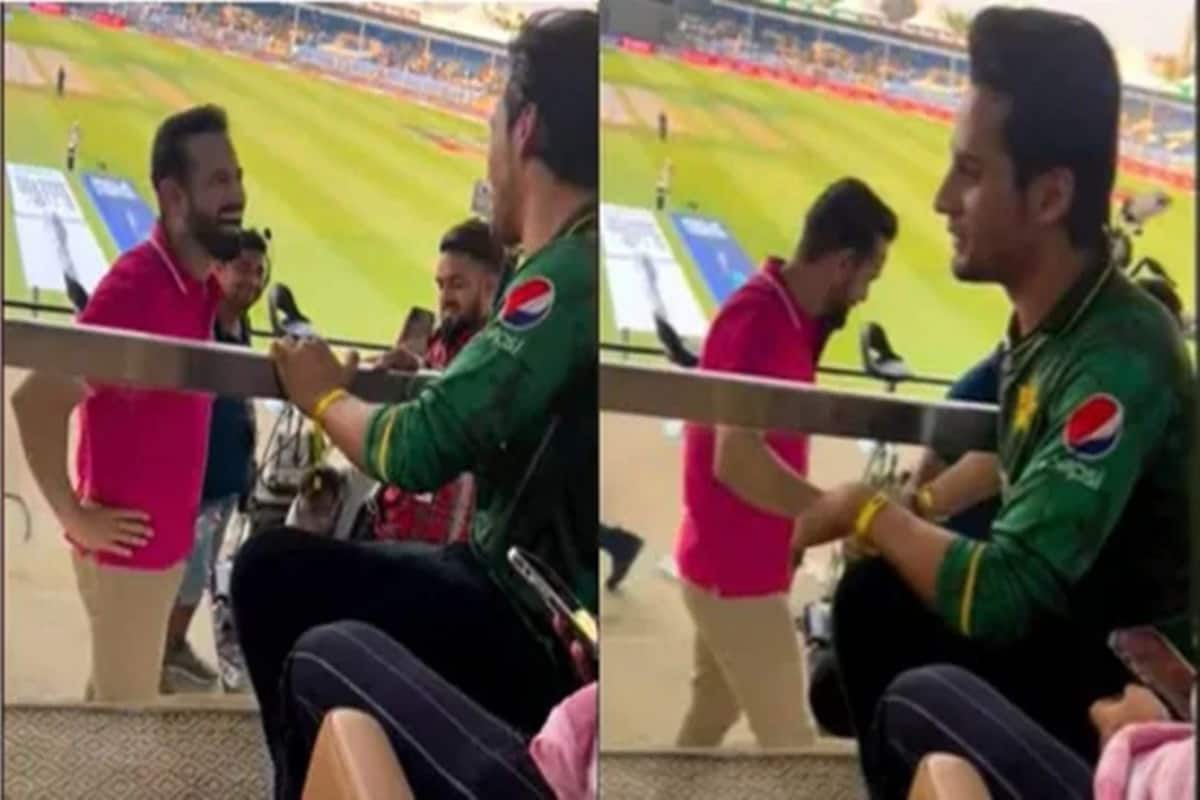 India beat Pakistan by five wickets in the opening match of the Asia Cup in Dubai and this win will give them confidence ahead of the Super 4 match.
Read more:- SKN vs GUY Dream11 Prediction Today With Playing XI, Pitch Report & Players Stats
Hardik Pandya, who was the star of the match for India against Pakistan, is likely to make a tremendous comeback to the team.