India T20 Captaincy: IND ENG Semifinal- This is a new beginning for the Indian T20 team. Due to India's timid attitude in the powerplay and resistance to Rahul Dravid's change, India has been knocked out of the semi-finals. But after a humiliating 10-wicket loss against England in Adelaide, BCCI immediately hinted at 'tough calls.
Read more: The Chief Selector Chetan Sharma's Time Ends Due To India's Defeat in Adelaide
India T20 Captaincy- Hardik Pandya most likely to replace Rohit Sharma in the near future
For T20 World Cup 2024, now just two years away. In view of this, now the BCCI is ready to take strict steps. Firstly there will be a call on T20I captaincy. Hardik Pandya is most likely to replace Rohit Sharma on a full-time basis, if not next month, but in the near future.
Read more: Ajay Jadeja Said "I will Say One Thing Which will Sting If Rohit Sharma Listens"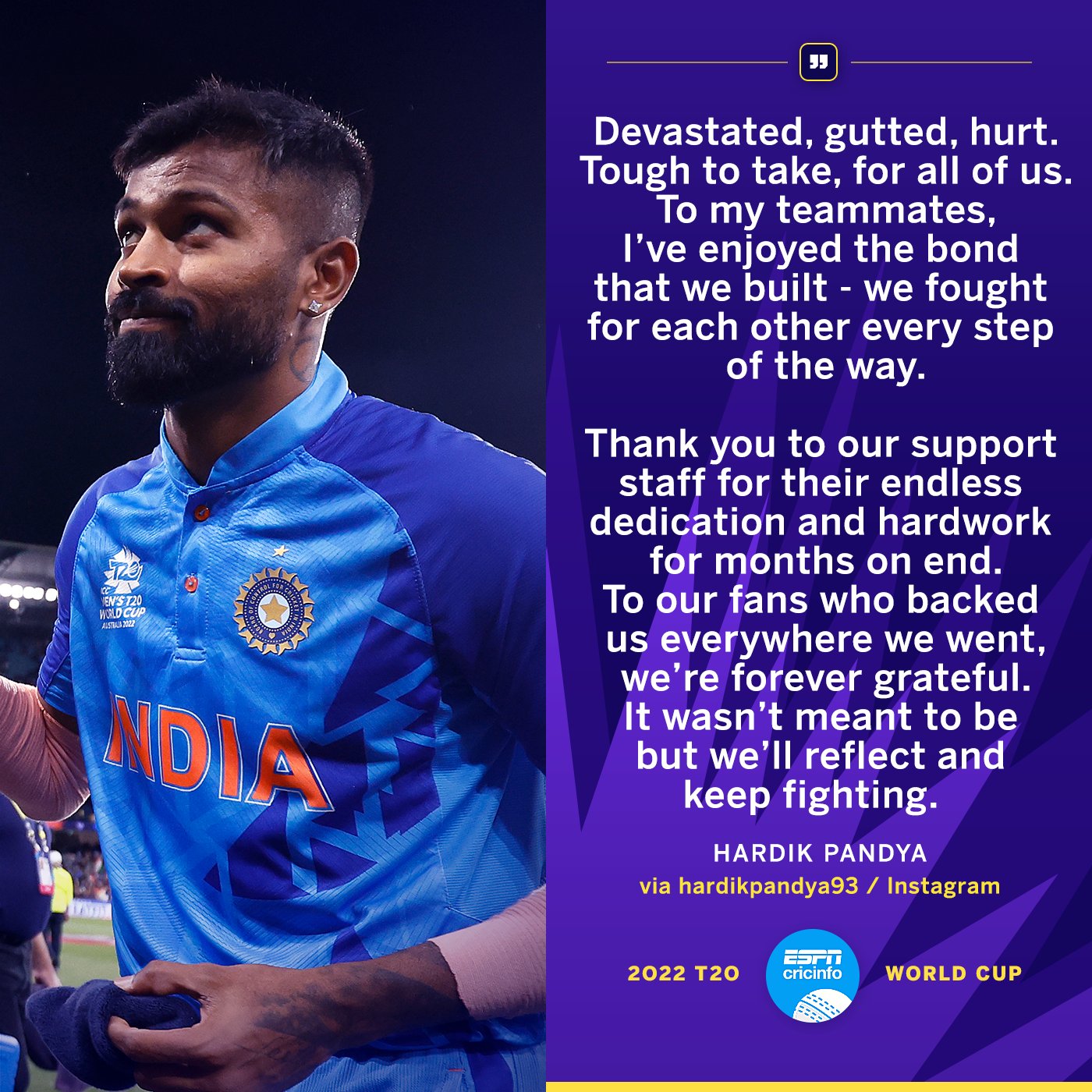 As far as the captaincy is concerned, it is a matter of discussion.
"Of course, some tough calls have to be made. But you have to be ready to go through this tough race. We had prepared and sent the team quickly. Yes, two critical injuries derailed our plans a bit. But that is the nature of the game. If you see, England is also without Jofra Archer or Mark Wood. But he didn't fight today. As far as the captaincy is concerned, it is a matter of discussion. We will sit after the New Zealand series.
Why sacrifice the captain who gave India a world-record T20 victory?
But why would the captain who led India to a world-record T20 win be sacrificed? The reason for this is his age. Rohit Sharma is already 35 years old and by the 2024 World Cup, he will be 37. He has the important task of leading the ODI and Test sides for at least two years. Therefore, he will often be rested. Since T20s will be crucial till the 2024 World Cup, India may consider a split captaincy in the T20s with a fresh approach.
Read more: Virat-Hardik gave a chance to fight but bowlers beat, Rohit's captaincy also questioned
India T20 Captaincy: Will Rohit Sharma step down from T20 captaincy?
Chances are, Rohit Sharma will take a captaincy to vacate to focus on the 2023 World Cup.
As Rohit Sharma will focus more on ODIs and Tests from 2023 to 2024, he will miss a lot of T20s.
That's why Hardik Pandya has emerged as a strong candidate.
If India does well in New Zealand in the absence of Rohit, KL, and Kohli under their captaincy, Hardik will win over the BCCI.
The BCCI and selectors will discuss captaincy options with Rohit Sharma after the ODI World Cup next year.
With injuries and fitness concerns, Rohit Sharma is unlikely to be kept as the captain for the 2024 World Cup.
In its place, Hardik Pandya and Rishabh Pant are being prepared for the captaincy.
KL Rahul is second in the line for ODI and Test captaincy.

"Rohit will be constantly rotated and rested for big series and ICC tournaments. But a captain cannot be rotated multiple times. Since T20s will not be in focus, we will have to gradually weed out Rohit when someone like Hardik is ready to take over the full-time assignment," a senior BCCI official told.
IND vs NZ T20 Series: With Hardik Pandya taking over, Rohit Sharma will miss the New Zealand series. Against the full-strength Kiwis, this will be Hardik's best chance to prove his captaincy skills. He will also be up against an experienced international captain like Kane Williamson.
Read more: Sania Mirza-Shoaib Malik's Marriage Broken Because Of This Pakistani Actress
What makes Hardik Pandya a better T20 captain than his rivals?
Though Rohit is more experienced, age is not in his favor.
Hardik Pandya has proved his mettle to lead Gujarat Titans to an IPL title in his first season.
Not many considered the GT a strong contender.
But Hardik led from an all-rounder performance.
He made some tough calls while being obnoxious when needed.
He also supported players who would not have continued otherwise. Matthew Wade was one of them.
Being a seam-bowling all-rounder also gives him a unique advantage as he can think from the point of view of both the batsman and the bowler.