The UAE, which has hosted the T20 World Cup, IPL and a T10 league in recent years, is now set to host its own T20 league, the International League T20 (ILT20). Here's everything you need to know about the youngest franchise league on the circuit.
ILT20 is Happening From today
The inaugural ILT20, sanctioned by the Emirates Cricket Board, will be played between six teams in the UAE from January 13 to February 12 across three venues – Dubai, Sharjah and Abu Dhabi. Dubai Capitals, Abu Dhabi Knight Riders, MI Emirates, Sharjah Warriors Gulf Giants and Desert Vipers are the six franchises that will be competing for the title.
Also Read: Former India Batsman Virender Sehwag Joins Stellar DP World ILT20 Commentary Panel
Feel like IPL?
Three of the league's six franchises are owned by the IPL owners – Mumbai Indians, Delhi Capitals and Kolkata Knight Riders – which may give you a sense of familiarity, but ILT20 is different from the IPL. Each playing XI can have a maximum of nine foreign players, with at least two UAE players, and two associate foreign players in the team, not in the XI. The demand for overseas players has ruffled the feathers of even Full Member nations, who fear the latest league has the potential to disrupt the ecosystem of global cricket.
Will ILT20 figures count towards players' T20 records?
No. According to ICC rules, competitions organized by non-full members – in this case the UAE – cannot be attributed T20 status. Earlier, Canada's T20 league Global T20 Canada was also denied T20 status for the same reason. Ditto for the Fairbreak International, a women's T20 competition to be held in Dubai in 2022.
Also Read: IND vs SL: What is Rohit Sharma's Enmity with this player? The Whole Series was cut short While Giving Water!
Andre Russell, Sunil Narine… what other players to watch out for?
Let's start with Andre Russell and Sunil Narine who are among the most high profile T20 players in the world. After playing for Knight Riders teams in IPL and CPL, he is all set to represent the franchise again, this time in ILT20. Trent Boult, Akil Hossain, Colin Munro and Marcus Stoinis will also join BBL for ILT20.
Sri Lanka's Wanindu Hasaranga, Mathisha Pathirana, Bhanuka Rajapaksa and Chamika Karunaratne will also be in action at the Emirates. The league will also feature a few Indians: Robin Uthappa and Yusuf Pathan. Both players had retired from international and Indian cricket to become free agents. Impressive performances for Dubai could potentially open up opportunities to enter other franchise leagues. Uthappa has already expressed his desire to play in CPL and Hundred.
Also Read: IND vs SL: Why is Yuzvendra Chahal not Playing in the Second ODI Against Sri Lanka?
Among associate players, look at Namibian left-arm seamer Reuben Trumpelman, who hit thrice in the first over against Scotland in the T20 World Cup in Abu Dhabi in 2021. Netherlands all-rounder Bas de Leede is also back in the UAE. Late last year, Samp turned out for the Army in the Abu Dhabi T10 League.
Are there any Pakistani players in ILT20?
No. Azam Khan, son of former Pakistan wicket-keeper Moeen, was originally offered by the Vipers as one of their players, but did not receive a no-objection certificate from the PCB to participate in the ILT20. Pakistan also does not have a presence in SA20. Significantly, the eighth edition of PSL is tentatively scheduled to start a few days after the ILT20 ends in February 2023.
Ok tell me about UAE players who can make a splash
Pacer wrist spinner Karthik Meiyappan (Sharjah Warriors) whose googlies turn more than his legbreaks is the most exciting talent among the UAE players. Apart from working with Chennai Super Kings and Royal Challengers Bangalore as a net bowler in the IPL in the UAE, Karthik has done well in the local Emirates D20 tournament.
Also Read: KL Rahul Wedding: Athiya And Brother Ahaan Reached The Fashion Designer's House
Then there is Zahoor Khan (MI Emirates), who has also had exposure outside the UAE. The fast bowler was recently with Kandy Falcons in the Lanka Premier League (LPL) and previously joined Mumbai Indians as an IPL net bowler.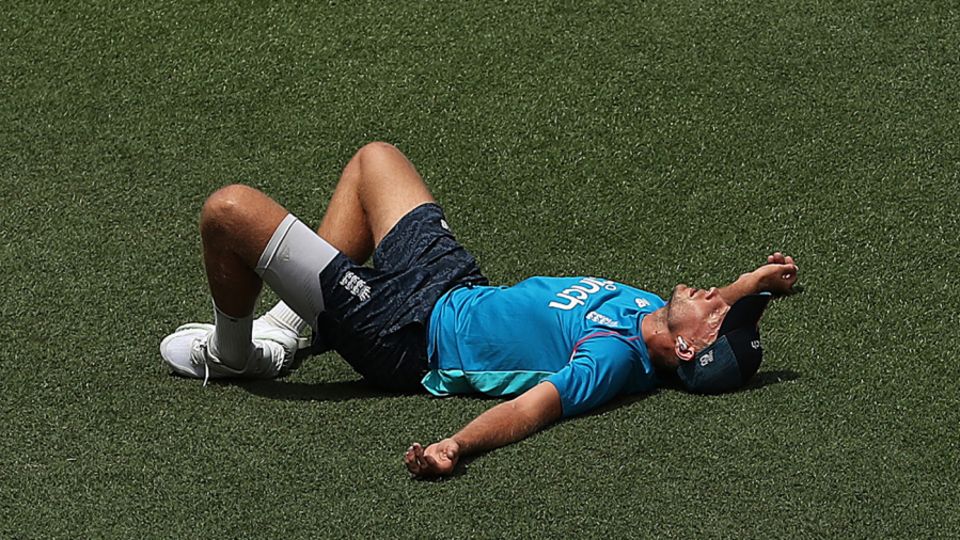 The ILT20 is also a chance for Vritya Aravind to develop his white-ball game even further. The Chennai-born wicketkeeper-batsman was the second-highest run-scorer in ODI cricket last year, with 781 runs in 21 innings at an average of 41.10 and a strike rate of 72.71. Varitya can play the funky scoop too, but his T20 batting is still a work in progress. He is hoping to pick the brains of Nicholas Pooran at MI Emirates.
Any left field pick by the franchise? Joe Root is playing, we hear…
Former England captain Joe Root has made a rare foray into the global T20 circuit by winning deals with the Capitals (ILT20) and Royals (IPL) last year. He last played a T20I nearly four years ago. But he is keen to expand his range in the shortest format.
Also Read: IND vs SL: Veteran Players Out of Indian team, Sri Lanka's Batting First
In the injury-enforced absence of Jonny Bairstow, the Knight Riders have included Conor Esterhuizen as a replacement player. The Lions wicketkeeper-batsman, who did not get a gig in the SA20, has played just one T20 and four List A matches so far. The Knight Riders have also dropped spinner Trevin Mathew from the Sri Lankan Under-19 circuit. The 18-year-old Mathew was reportedly called for trials by the Rajasthan Royals ahead of the IPL 2023 auction. But he ultimately failed to make the shortlist.
Is it really the second most lucrative T20 league in the world?
Yes, it offers top players USD 450,000 per season. Making it the second most lucrative T20 league for some players outside the IPL. The maximum salary a player can receive—what the league calls "total direct pay"—is US$450,000. The "Total Direct Pay" is the sum of the wage slot and a loyalty bonus. For example, a player selected for the highest salary slot of US$340,000 can get a maximum of US$110,000 as loyalty bonus, if the franchise chooses to trigger that clause.
Also Read: Women's IPL 2023: The BCCI is likely to finalize the names and cities of the five franchises
It collides with BBL, BPL, SA20 and Super Smash, doesn't it?
really. It directly clashes with four other T20 competitions in what is probably the busiest window of 2023. New Zealand tour India and England travel to South Africa in January. But the ILT20 has managed to attract some big names. England's Dawid Malan and Zimbabwe's Sikandar Raza will also cut short their BPL tenures to make themselves available for the UAE league.