Suryakumar's Birthday: Suryakumar Yadav, who played for Mumbai Indians in the Indian Premier League, has made a special place in the Indian cricket team in the recent past. This player has given a scintillating performance in the Asia Cup. And after this, on 14 September 2022, Surya Kumar Yadav is celebrating his 32nd birthday. By the way, everyone has seen a lot of Surya hitting long fours and sixes on the field. But do you know that Surya Kumar was the first badminton player as well as he used to play cricket?
Read more: England's Sophie Ecclestone has Moved Up To The First Spot in The No. 1 Ranked T20I Bowlers Rankings
Surya Kumar and Devisha Shetty's love story
How did Yadav's heart fall on Devisha? How did their love story start? If not, we tell you the love story of Suryakumar Yadav and Devisha Shetty.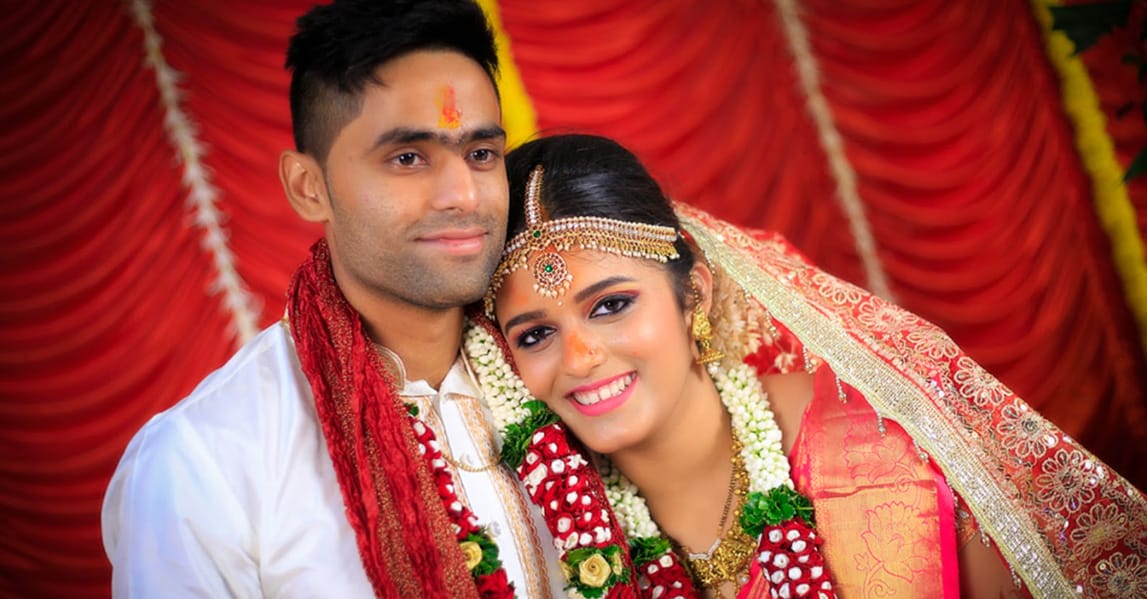 Along with badminton, he also started playing cricket
Suryakumar Yadav was born on 14 September 1990 in Mumbai. As a child, he loved playing badminton. Along with this, he also started playing cricket and chose cricket as his career. His uncle Vinod Kumar Yadav started giving cricket training to Suryakumar Yadav.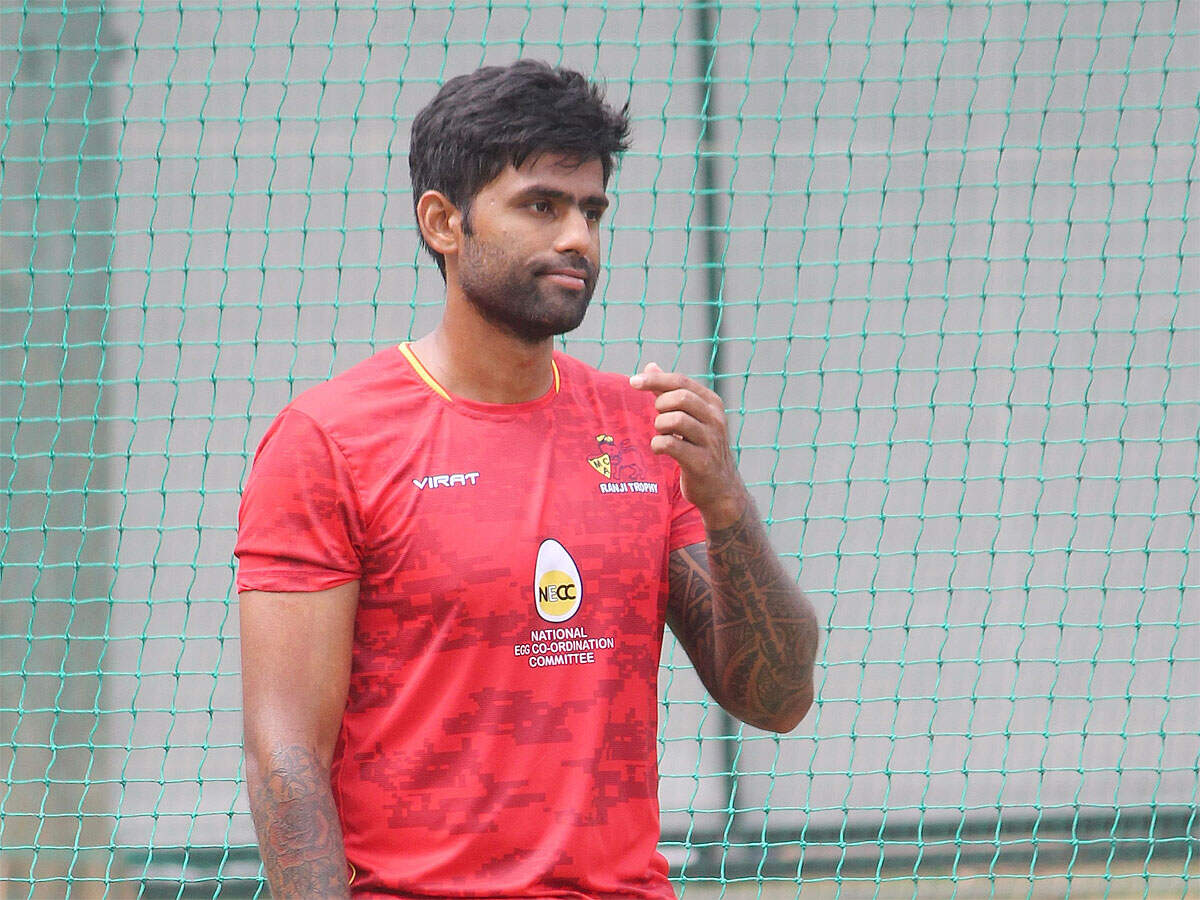 Read more: Will James Anderson and Stuart Broad play in the next Ashes? England's head coach Brendon McCullum gave this answer
Got a place on the Indian team
He made his first-class cricket debut in 2010. After this, in 2012, he was included in his team by Mumbai Indians. In the last few years, Suryakumar Yadav did a strong performance in the IPL and due to this, he got a place in the Indian team.
Suryakumar Yadav got married on 7 July 2016 to a famous dancer named Devisha Shetty.
Surya Kumar Yadav and Devisha Shetty met in 2012
Actually, Surya Kumar Yadav and Devisha Shetty met in 2012. At this time both were in Poddar Degree College, Mumbai. Suryakumar Yadav saw Devisha for the first time dancing in a program during the college program and he lost his heart to her.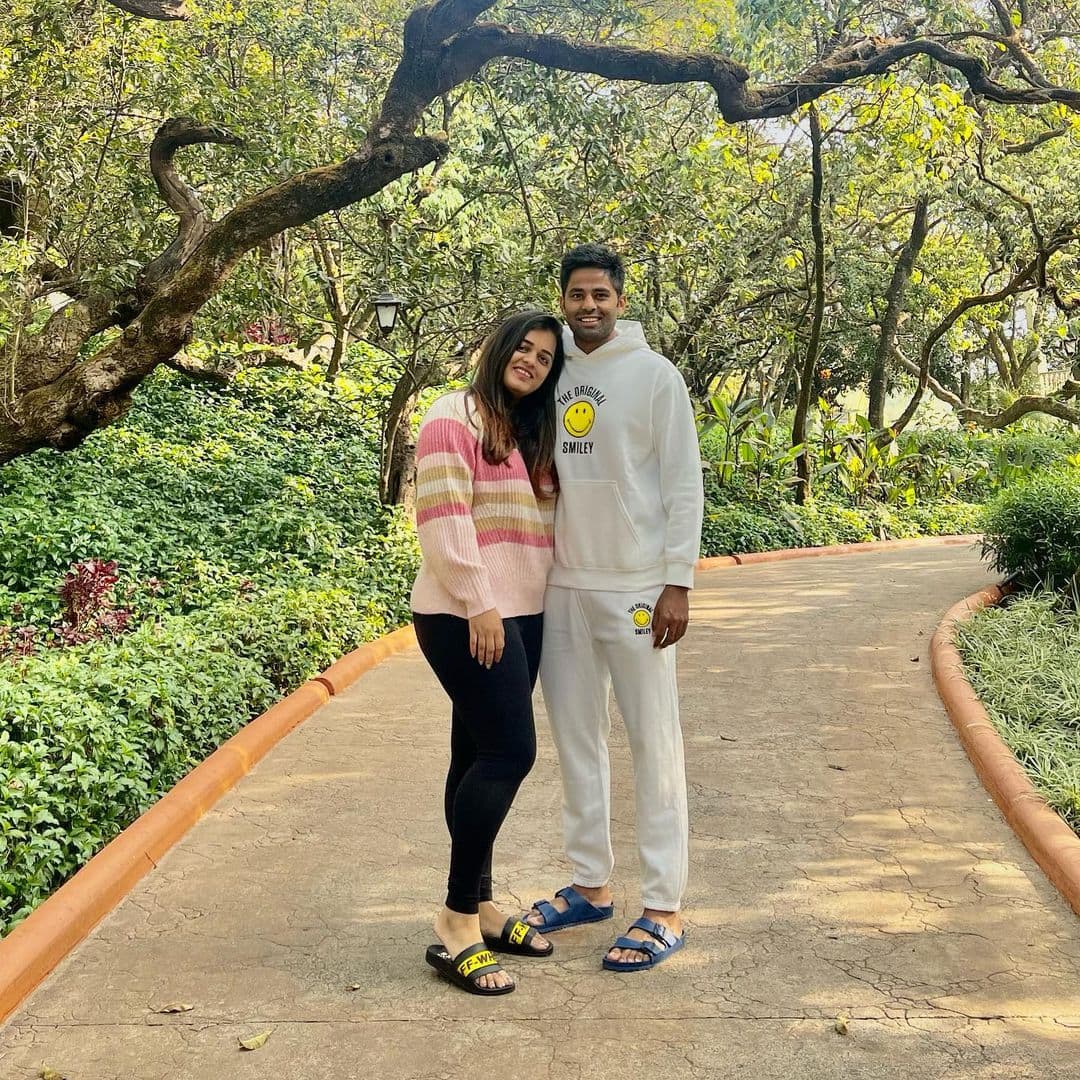 Suryakumar Yadav and Devisha Shetty are also very active on social media and often share their romantic pictures.
Read more: Wasim Jaffer suggested Rohit Sharma open with Rishabh Pant, gave the example of MS Dhoni
Cricket Career Of Surya Kumar Yadav
Talking about Suryakumar Yadav's cricket career, so far he has scored 340 runs in 13 ODIs for India. So right there, he has 811 runs in 28 T20 Internationals. Along with this, he has scored 2664 runs in 130 matches of IPL. During this, he played IPL for Mumbai Indians and Kolkata Knight Riders.