After three attempts to launch a franchise T20 tournament, South Africa finally did. It's not Global League T20, it's not Mzansi Super League, it's SA20 and it starts on Tuesday. Here's your guide to the latest leagues on the circuit.
SA20 commissioner Graeme Smith said he specifically omitted the T to show his intention to split
Ah ha, so you've caught the discrepancy. Well, not only is there no T in this T20 tournament, it doesn't even have the word premier or league in it. So it's really entering into a naming event in itself. In fact, SA20 commissioner Graeme Smith said that he specifically omitted the T to show his intention to secede.
So what's different about this?
Actually, it's a big deal. The captains will be allowed to name 13 players before the toss and after the toss it will be reduced to the playing XI. This means that once they know whether they will bat first or bowl first, they can make a tactical team choice. But apart from that, even without the T20, it is still a T20 tournament and it pretty much takes the same shape as you might have heard. There are six teams in total and they will play a round-robin stage, with each team playing the other home and away, followed by semi-finals and a final. There was a pre-tournament auction and each team is allowed a squad of 18 players, most of whom are South Africans. On the day of the match, they will be allowed to field four foreign players in each XI.
Also Read: Former India Batsman Virender Sehwag Joins Stellar DP World ILT20 Commentary Panel
It sounds a bit like IPL…
Ka-ching! All six teams are owned by IPL franchises and have also translated their catchy names to South African cities. We have the Joburg Super Kings, Pretoria Capitals, Durban Super Giants, Sunrisers Eastern Cape, Paarl Royals and everyone's favorite reinterpretation, MI Cape Town (pronounced my Cape Town).
This must mean that there is big money involved, right?
You got it right. The huge bidding of IPL teams is one of the reasons why no South African business was able to buy into the league. Although the figures have not been made public, it is reported that the franchises were all bought for over a million dollars, with the most expensive being Johannesburg and Cape Town, which reportedly cost US$28 million. And the good news is that these investors can expect returns as early as the first year itself. Thanks to a decent broadcast deal in India, and later with other global television providers, the league is expected to make money as early as the first year, even though CSA initially predicted it would take five years.
Also Read: IND vs SL: What is Rohit Sharma's Enmity with this player? The Whole Series was cut short While Giving Water!
Prize money of over USD 4 million is being offered. Mega bucks were also thrown around at the auction. Tristan Stubbs was the most expensive buy at US$520,000 (worth $9.2 million), while other RAND millionaires include Riley Rossouw, Donovan Ferreira, Marco and Duane Jansson, Lungi Ngidi, Wayne Parnell, Sisanda Magala, George Linde, Heinrich . Klaasen, Reeza Hendricks, Tabraiz Shamsi, Rassie van der Dussen, Darin Dupavillon, Evan Jones, Bjorn Fortuyn, Keshav Maharaj, Janman Malan and Dwayne Pretorius.
You have mentioned many names but what about Temba Bavuma, the limited overs captain of South Africa?
Now you've hit a nerve. Bavuma, who had a base price of R850,000 (USD 50,000), went unsold at the auction following a prolonged injury and poor form. At the time of the auction – 19 September – Bavuma had not played competitive cricket for over three months after suffering an elbow injury that ruled him out of South Africa's entire tour of England and his T20I record was heavily damaged. He played 25 matches with an average of 26.86 and the highest strike rate of 120.60. Nevertheless, he admitted to being disappointed at being overlooked for the tournament. And then things got worse. Bavuma struggled on his return to action – he was dismissed for two ducks and 3 in a series against India. And scored 70 runs in five T20 World Cup matches at a strike rate of less than 100.
Also Read: IND vs SL: Why is Yuzvendra Chahal not Playing in the Second ODI Against Sri Lanka?
Since then there have been questions over whether, as a batsman, he deserves a place in South Africa's T20 squad, whether or not he should captain it. Bavuma is believed to be South Africa's first black African captain and has led the team through its toughest times. The whole situation is a mess.
But he is not the only one who has been overlooked. Dean Elgar and Keegan Pietersen are among the notable South African players who will sit out. South African all-rounder Andile Phehlukwayo also went unsold in the auction. But was picked up by the Paarl Royals as a wild card player.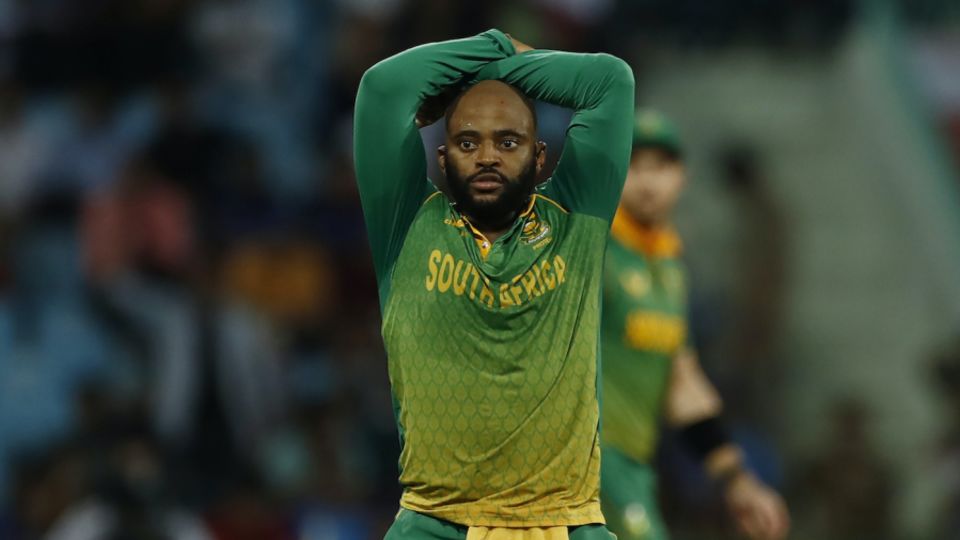 Wait, there is ODI in the middle of SA20?
There really are and it was inevitable. These are the matches that were postponed in November 2020. When there was an outbreak of COVID-19 in both the South African and England camps and England went home early as a result of the discovery of the beta version. Not only does the broadcasting rights to play these matches provide a huge financial incentive. But it is essential for South Africa to win at least one if they are to automatically qualify for the 2023 World Cup. South Africa are currently 11th on the table and after adjusting to three ODIs in Australia… you guessed it – the SA20 – they have only five matches left. They need to win at least three of those five to slip to eighth place. And if they fail to do so, they will travel to Zimbabwe for a qualifying event in June.
Also Read: KL Rahul Wedding: Athiya And Brother Ahaan Reached The Fashion Designer's House
Wow, this is all getting frustrating fast. Can we just talk about David Miller and the pink plaster on his nipples?
If you haven't seen it yet, well, you just have to. The ads are nothing short of brilliant. They see Quinton de Kock in a bejeweled cap and feathers. Shamsi making a phone call in a neon pink platform shoe, Parnell snorkeling in a bathtub. Lady captain Dane van Niekerk in some glittery clothes and David Miller with his unique nipple cover. Let's present together. Janman Malan, dressed as gold dust, is "silly," readying for Pharrell Williams' "Happy." What more can you ask for?
We'll let you know! SA20, like The Hundred, will field some of South Africa's top music artists, including Master KG (not KG Rabada). Famous for his hit song Jerusalem (You Have to Know the Dance) and rapper Show Mjozi. Who appeared on The Ellen Show with her track John Cena. just go with it. You know you want to.
Also Read: IND vs SL: Veteran Players Out of Indian team, Sri Lanka's Batting First
And in the end, it's all for the benefit of South African cricket, really?
We hope so, because Cricket South Africa certainly needs it. The organization is in extreme financial straits, thanks to Thabang Moroe's wasted years as CEO between 2017 and 2019. When he also lost almost all of his sponsors. The national men's team and all three domestic competitions remain without corporate support and CSA has posted two years of losses. Which will be followed by a third this year. His cash reserves are so low (from less than a billion rand a few years ago to just hundreds of millions now) that some insiders estimate he may not survive more than a year or two unless something soon fills the coffers. is and it is supposed to be.
But it is not just about money. Morale in South African cricket is at an all-time low, with the Test team performing disastrously in Australia and the World Cup trophy as far as white-ball teams go. The country needs an injection of fun and a place where players can move out of the old style of the game and move towards a more active and enjoyable way.
Also Read: Women's IPL 2023: The BCCI is likely to finalize the names and cities of the five franchises
How do we keep track of this tournament of ILT20, BPL, BBL going on at the same time?
You're asking us! The only advice we can give is make your calendar even more complicated. The inaugural Under-19 Women's T20 World Cup, New Zealand men's series in India, Ireland men's series in Zimbabwe, Pakistan women in Australia and India and West Indies women in South Africa are all on the same schedule. enjoy.