IPL
MI Captain Rohit upset by the middle-order batsman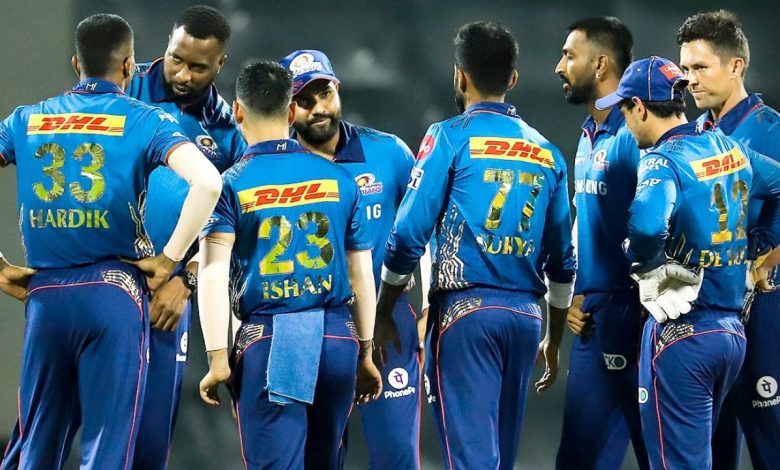 Mumbai Indians (MI) Captain Rohit Sharma upset by the middle-order batsman
Mumbai Indians captain Rohit Sharma said after a six-wicket defeat against Delhi Capitals here in the Indian Premier League on Tuesday that after a good start his team could bat better in the middle overs but failed to do
Chasing Mumbai's 138-run target, Delhi won by scoring 138 runs for four wickets in 19.1 overs thanks to the innings of opener Shikhar Dhawan (45) and Steve Smith (33). Lalit Yadav also scored an unbeaten 22-run knock.
Mumbai's team could score 137 runs for nine wickets in front of the spin of Mishra (four wickets for 24 runs). Avesh Khan, playing well with Mishra, took two wickets for 15 runs while off-spinner Lalit Yadav also took one wicket for 17 runs in four overs. For Mumbai, captain Rohit Sharma scored the highest 44 runs.

At one time, Mumbai Indians had scored 55 runs in 6 overs at the loss of 1 wicket. But later it failed to convert into a big score. In the next 10 overs between 6 and 16 overs, Mumbai was able to score just 59 runs and lost 5 wickets.
Rohit said after the match, "The way we got started, I think we could have batted better in the middle overs which we didn't. We could not take advantage of the start in the power play, once again we failed to do so. Credit goes to the Delhi bowlers, they kept the pressure on us and kept taking wickets. "
Rohit did not field most of the time in the match due to injury but said that his injury is not serious. Significantly, this season of IPL 2021 has faded so far for the batsmen of the defending champions Mumbai Indians. Only one batsman of Mumbai Indians has scored a half-century in just 1 match out of a total of 4 matches.
Suryakumar Yadav had scored 56 runs against Sunrisers Hyderabad. after this, any batsman has to fail to reach the 50 marks. Captain Rohit Sharma himself is set on the pitch and loses wickets.
Rohit Sharma scored 43 against Kolkata and 44 against Delhi yesterday but for the seventh time in the IPL, he gave a wicket to Amit Mishra. If Mumbai needs a hat-trick of wins this season, then there is a need to change the way they bat.