IPL
Shreyas Iyer has a shoulder injury DC may have a big trouble
Indian batsman Shreyas Iyer suffered a left shoulder injury while fielding in the first ODI against England.
The incident happened in the eighth over of England's innings when Shreyas dived to stop the ball off Johnny Bairstow off Shardul Thakur's ball. He was seen groaning in pain and walked out of the ground holding his shoulder.
"Shreyas Iyer's left shoulder bone slipped in the eighth over during fielding," the BCCI said in a medical update.
"he has been taken for a scan and he will not be able to play further in this match. Before the IPL, which starts on April 9, the clouds have started looming when he is fit. He is the captain of the Delhi Capitals."-
It was further said, "Rohit Sharma suffered an injury to the right elbow during the batting. He felt pain later. He will not field. '
Under the captaincy of Shreyas, Delhi Capitals reached the final of the last year IPL. It takes six weeks to recover from the snapping of the tendon and even longer than when the surgery is done- BCCI said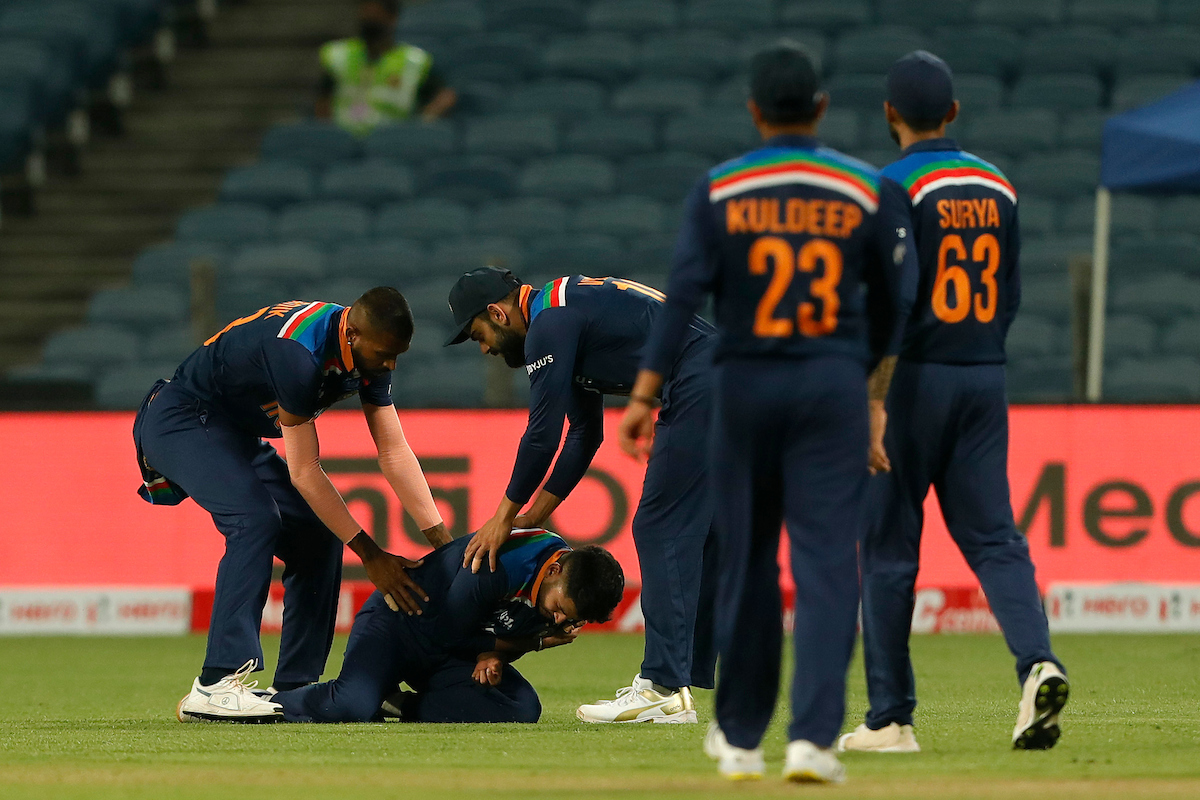 Shreyas Iyer is a good batsman and a great captain for Delhi Capitals in the last year Indian Premier League, Delhi Capitals reached into the finale under his leadership, unfortunately, they did not win the title
Iyer scored 519 runs with an average of 34.60 and 123.27 strike rate in IPL 2020
Recently Shreyas signed up with English County Cricket club for Lancashire, which will be started in July
Iyer became the 6th Indian batsmen to have played for the club – Farokh Engineer, VVS Laxman, S Ganguly, Dinesh Mongia, and spinner Murali Karthik