IPL
Shreyas Iyer to get 7 crores despite not playing in IPL 2021
Shreyas Iyer to get 7 crores despite not playing in Indian Premier League (IPL) 2021
In the 14th season of the Indian Premier League, the team Delhi Capitals will play with the new captain Rishabh Pant.
Shreyas Iyer is out of the 14th season of IPL due to injury in the first ODI against England.
Shreyas Iyer, however, will not have the financial loss despite being out of the 14th season. Shreyas Iyer will get full fees for this season from Delhi Capitals.
Shreyas Iyer's annual contract with Delhi Capitals is worth Rs 7 crore. According to IPL rules, Delhi Capitals will pay Shreyesh Iyer the full of amount. Shreyas Iyer has shoulder surgery on 8 April.
Shreyas Iyer will get a full salary under BCCI's insurance policy. In 2011, the BCCI implemented the rule that if any player with a board contract is out of the IPL due to injury, then the IPL team will be fully paid.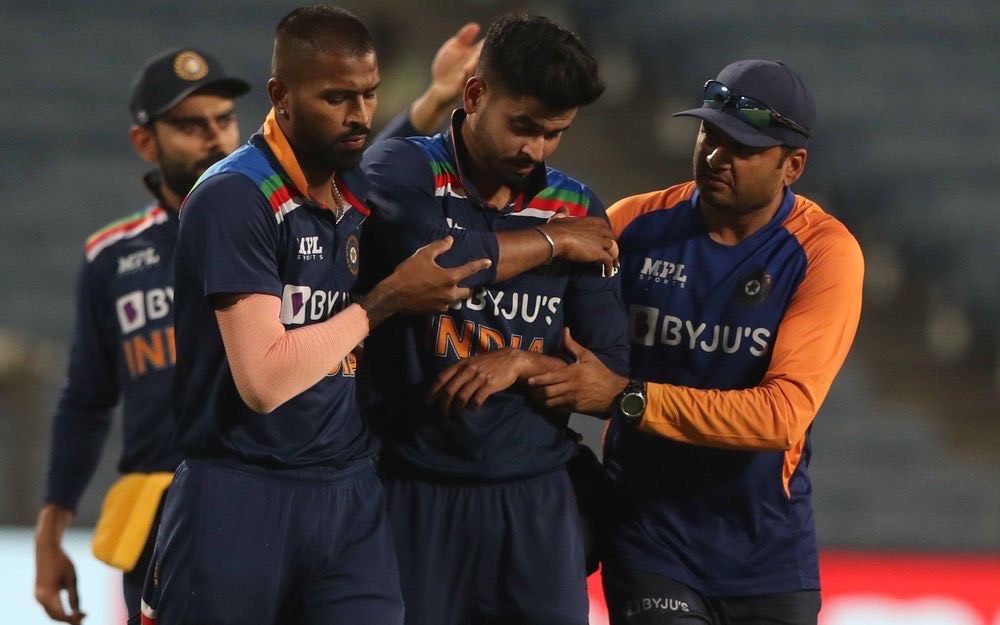 Iyer will get benefit of BCCI rule
Since Shreyesh Iyer is injured playing for Team India, he will get the benefit of BCCI rules. This BCCI rule does not apply to players who do not have a board contract.
As we know that under the captaincy of Shreyash Iyer, Delhi Capitals performed amazingly last season.
Delhi Capitals enter the IPL Finals for the first time in the year 2020. Iyer had scored 519 runs last season. Apart from this, Iyer has so far scored 2200 runs in 79 matches of IPL. In place of Iyer, Delhi Capitals have named Rishabh Pant as their captain.