Cricket News
WTC Final- England out and India top of the table
WTC Final- England out and India has reached number one position but the last test match will decide that India will play World Test Championship final or not
For India now need to win or draw the last test match to book a place in the ICC World Test Championship
India are actually ahead of New Zealand on points percentage. India have 71.0 (490 overall) compared to New Zealand's 70.0 (420).
In terms of the WTC final, India's target, even before the series had started, was to earn 70 points – having come into the third Test with 30 points for a win and a loss, they needed to win the series 2-1 or 3-1 and India are now at 2-1
4th and the Last Test will the decider for India that they will play the final or not, England will already out from the ICC World Test Championship final but They can disappoint Virat Kohli and his team, and make Australia very happy.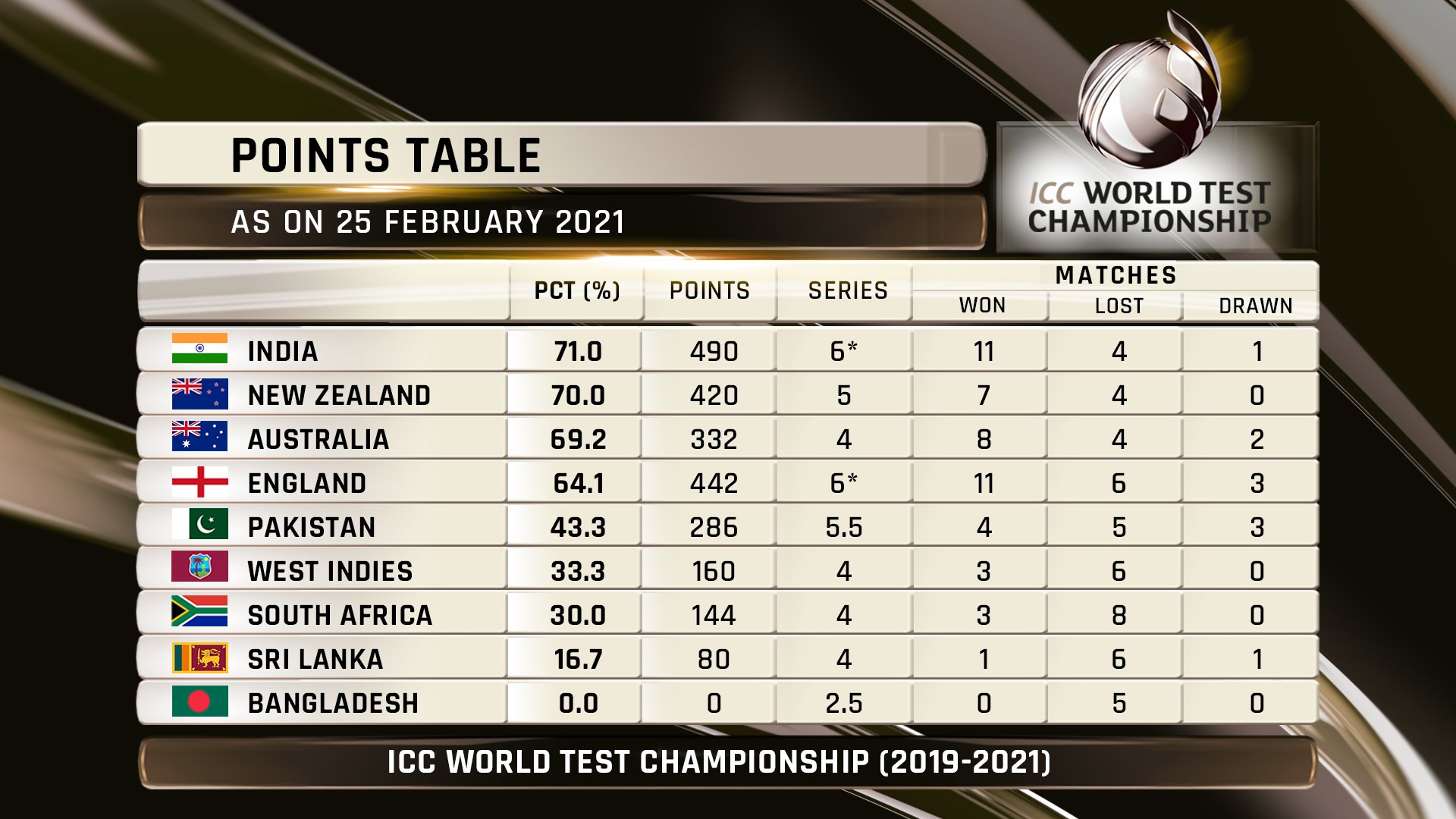 2-1 (with a draw in the final Test) or 3-1 scoreline does a good job for India, while 2-2, the only other possibility, isn't good enough for Team Inda.
Read This: England players unhappy with 50-50 umpiring decision in the third Test
A 3-1 series win will be perfect for India, and they don't have to worry about being docked points for slow over-rates or anything else.