Indian wicketkeeper-batsman Rishabh Pant reaches his career-best Test ranking in batting after his impressive performance first in Australia and after that recently played test against England
Pant is ranked 7th and is joined by his country mates Rohit Sharma and New Zealand's Henry Nicholls, who are in the same place
Rishabh Pant scored a century on a very difficult pitch in Ahmedabad in the fourth Test which helped India to make it to the finals of the World Test Championship.
Virat Kohli is 5th in the Test batting rankings and has three Indian batsmen in the top 10 in the Test batting rankings including Rishabh Pant.
Washington Sunder climbed 39 placed to reach 62 positions after his wonderful batting performance(96* runs) in the fourth Test against England in Ahmedabad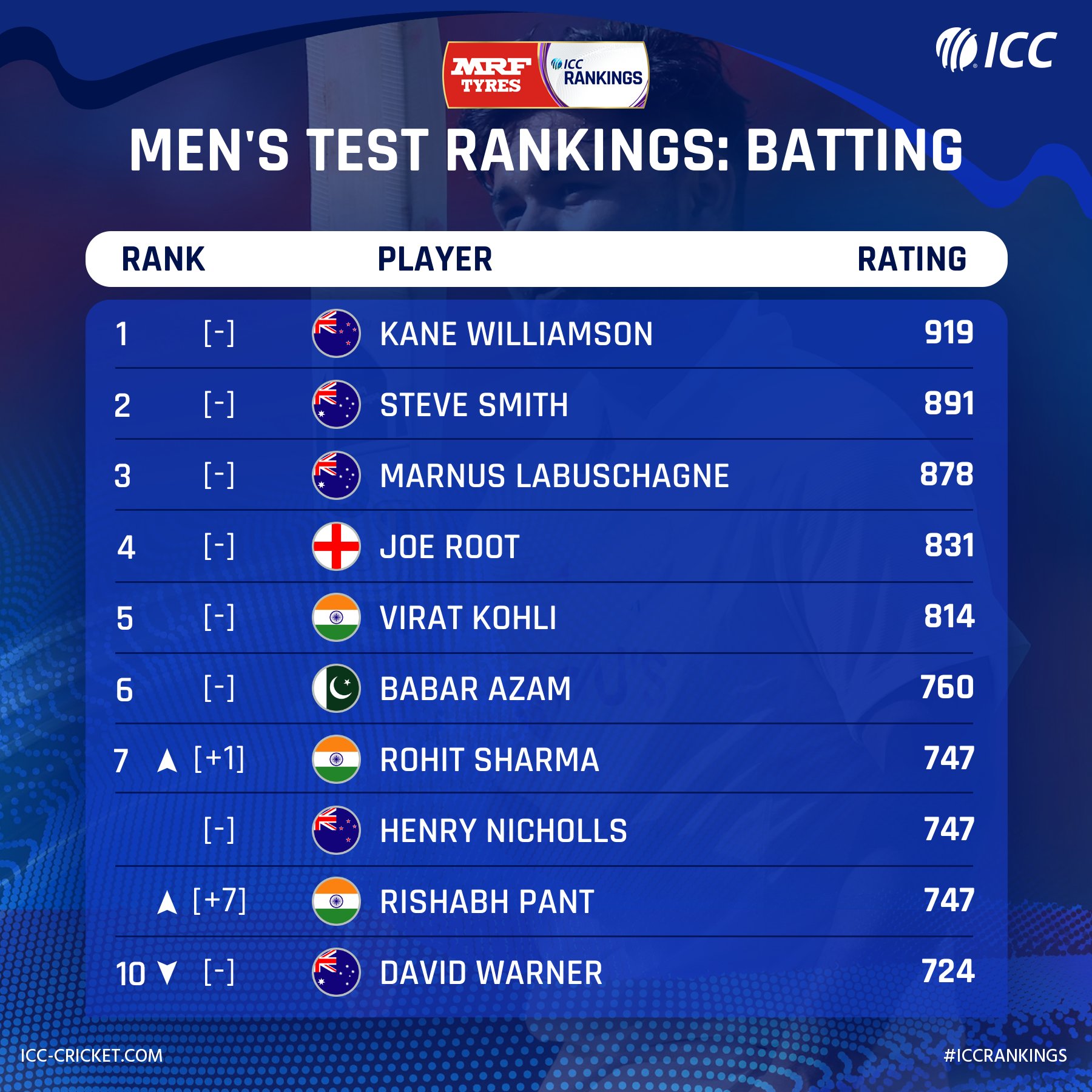 Ravichandran Ashwin, who was adjudged Man of the Series in his recent Test series, showed his all-round performance and took 32 wickets, and scored 189 runs, including a century in the second Test against England.
After the Test series, Ravichandran Ashwin is now the second position with 850 ratings in the ICC test bowling rankings and as well as in the 4th positions in ICC all-rounder ranking
Pet Cummins is top the list in the ICC Test bowling rankings with 908 ratings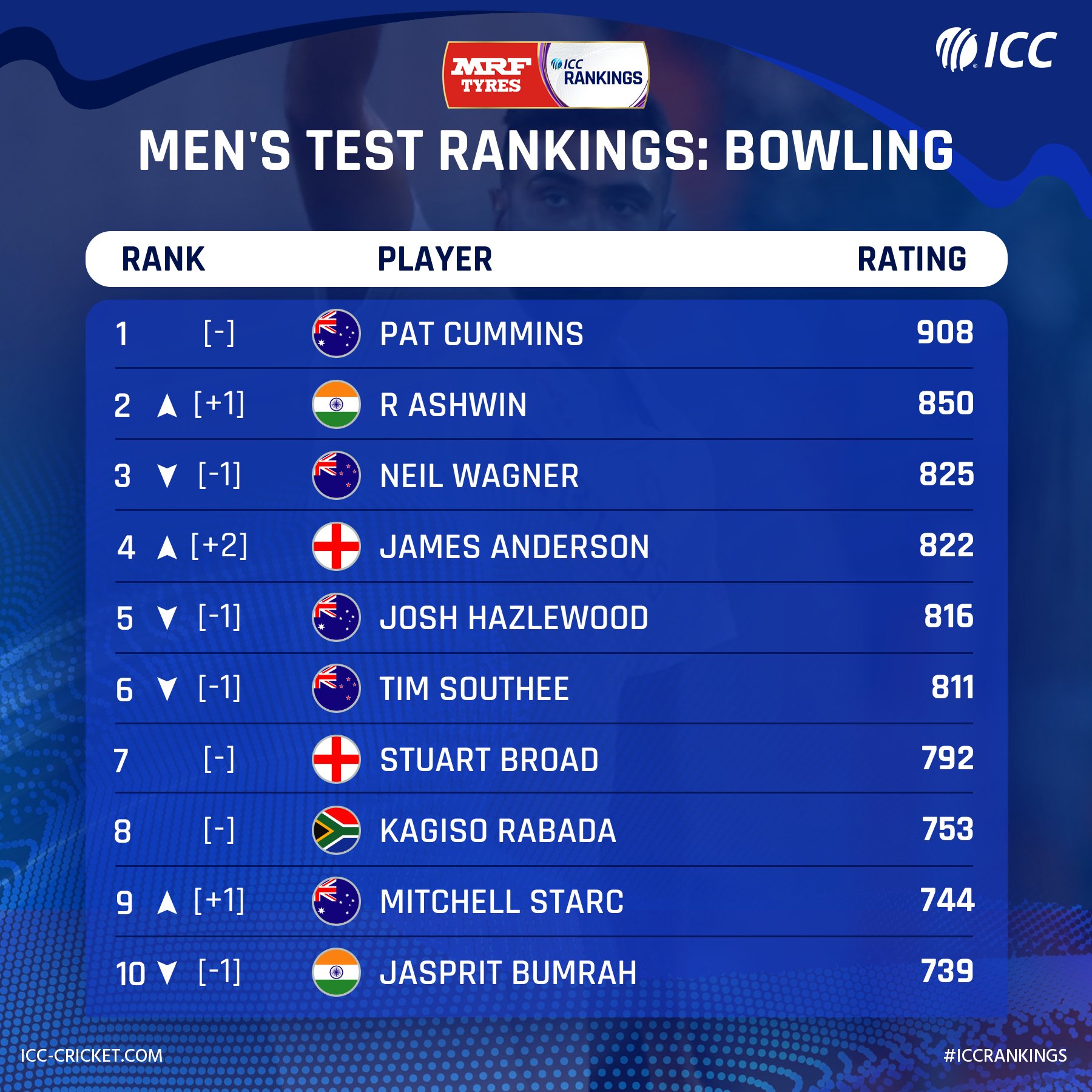 Axar Patel is now the 30th position in the ICC Men's bowling test ranking after his 30 wickets in the three test match against Engalnd