IND vs AUS Test 2023: Ishan Kishan is eager to make his Test debut. The four-match Border-Gavaskar Series (Border Gavaskar Trophy 2023) between India and Australia (IND vs AUS) is going to start next month.
The first match of this high-profile test series is on 9 February:-
At the same time, the first match of this high-profile test series between the two countries will be played in Nagpur from 9 February.
Also read:- The Big Players Facing Challenges Said- I Can't Change My Body Structure
At the same time, the Indian squad has been announced for this series, in which two other wicket-keeper batsmen have been included in the team instead of Rishabh Pant.
The name of Ishan Kishan is also included in this list. After an excellent performances in T20 and ODI, Ishaan got his first chance in Test as well.
After which he shared his experience with young player Shubman Gill about being selected in the Test team for the first time.
Conversation between Gill and Ishaan Kishan:-
A video of the conversation between Shubman Gill and Ishan Kishan was shared by the Indian cricket team on Instagram. Gill becomes Ishaan's host and asks him, Ishaan you have done well in a white ball, and now how are you feeling after getting a chance in the red ball?
So Ishaan says that it was very nice, my dad also always used to say that real cricket is Test cricket, there are challenges, the batsman gets a chance to improve his skills.
It is a good feeling as there will be a chance to play with a lot of experienced players in Test cricket. So I would like to improve my skills.
Along with this, Ishaan told that he himself told his family members about being selected in the Test team. After this his father was very happy and told him to work hard like this.
Apart from Ishaan, KS Bharat got a chance as a wicketkeeper:-
IND vs AUS Test: Apart from Ishaan, KS Bharat has got a chance as wicketkeeper in the Test series against Australia.
But former Indian captain Azharuddin in his statement talked about giving Ishaan Kishan a chance in the playing XI.
The former Indian captain had said, "Ishaan Kishan has been selected for the Indian Test team, he is in excellent form. So I think there will be no stronger contender for wicket-keeper batsman than him.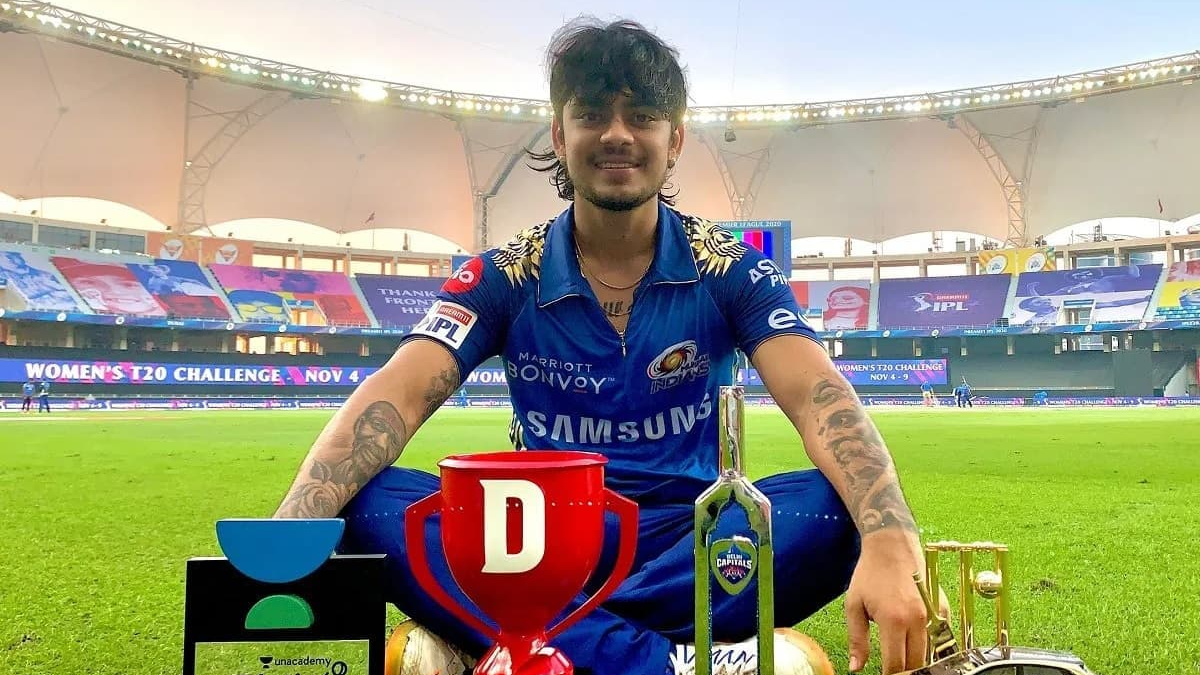 Read more:- BBL 2023: Sydney Sixers Bowling All-Rounder Sean Abbott Returns To Tournament in Style
Azhar had further said that Ishaan Kishan also plays fearlessly like Pant and he is also a left-handed batsman. Whereas the Indian team needs this kind of ability in the top and middle order.