De Villiers: Former South Africa and RCB legends are praising AB de Villiers again. Because AB De Villiers was seen drinking tea outside a tea stall in Mumbai. 'MR. 360', fans started appreciating. These days Villiers is in India, and IPL 2023 auction is also to be held in December. However, he has retired from all forms of cricket. Nevertheless, he is associated with his former IPL team RCB. These days he is sharing many pictures.
Read more: Shaheen Afridi raised Babar and Rizwan together after Pakistan's victory
De Villiers was seen sipping tea outside the tea stall in Mumbai
Read more: IPL 2023 Auction: The Player's Auction For IPL will be Held in Kochi on 23 December
De Villiers also considers India as his second home
At the same time, he also spent time with Bollywood's Bajirao i.e. Ranveer Singh. Ranveer Singh shared his pictures on his Instagram and informed the fans about this meeting. In which a bro-hood was visible between the two. Once again started appreciating. Actually, 360 has many fans all over the world, while India has the highest number of fans. South African also considers India as his second home after South Africa, which is why he was seen roaming the streets of Mumbai with such ease and comfort.
Read more: Chris Jordan Set To Play in England Semi-Finals Due To Doubts Over Mark Wood's Fitness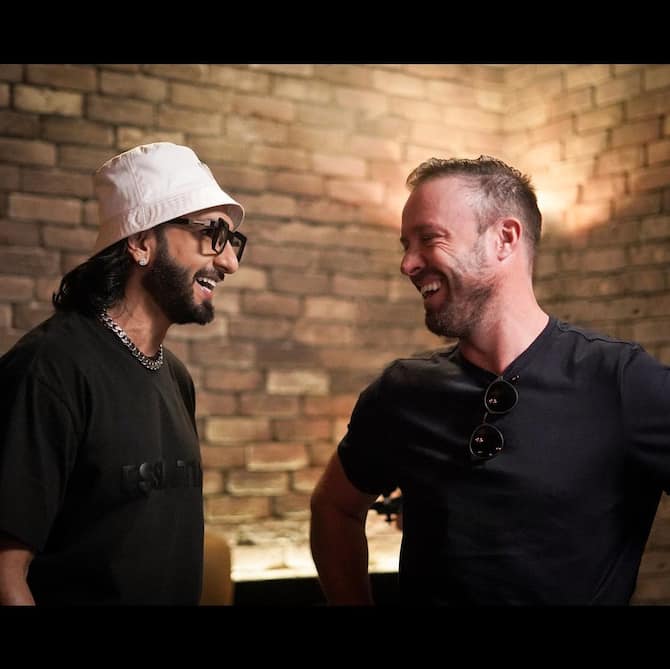 A few days back she was seen in pictures with Sachin Tendulkar. During this, Sachin and Villiers were also seen sitting together in a hotel.