New Delhi, Sports Desk. ILT20 2023 Opening Ceremony Dwayne Bravo. The International T20 League started in Dubai from 13 January. Bollywood superstar Shahrukh Khan, West Indian legend Dwayne Bravo, superstar Badshah and megastar Jason Derulo enthralled the fans with live performances at the tournament's opening ceremony. In the opening ceremony, there was a bang dance along with the songs.
According to the report of ESPN Cricinfo, Dwayne Bravo shared the stage with these superstars and entertained the fans a lot by showing his talent. Please tell that a total of 6 teams are participating in the International T20 League. These include Abu Dhabi Knight Riders, Desert Vipers, Dubai Capitals, Gulf Giants, Sharjah Warriors, MI Emirates. Interestingly, most of the teams owned by IPL companies.
Also Read: Sandeep Lamichhane Rape case: Lamichhane got relief from the court after 3 months
Colorful Opening Ceremony of ILT20
In the opening ceremony of the International League T20 (ILT20), film stars to cricket stars stole the show. Let us tell you that the International T20 League started in Dubai from January 13, in whose opening ceremony Shahrukh Khan came to support his team.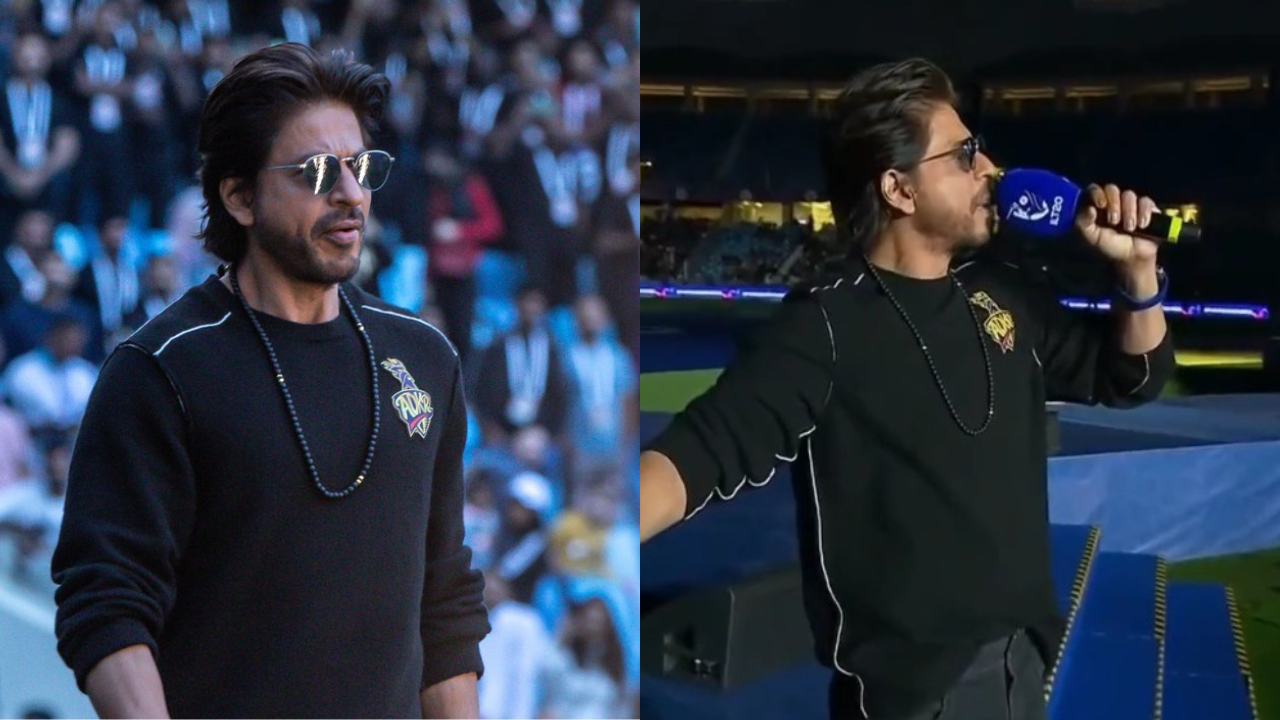 King Khan seen wearing a black T-shirt and black pants. He said the famous dialogue of 'Pathan' in the ceremony. He said, 'If you keep the party in Pathan's house, then Pathan will come for the guest Nawaji and will also bring Pathan together'. Hearing this dialogue, the fans started shouting loudly.
Also Read: Australia's Peter Handscomb will be Fit Enough To Travel To India After Recovering From An Injury
Dwayne Bravo is also seen Singing a song Holding a Mike in the Ceremony
Apart from King Khan, West Indies veteran Dwayne Bravo is also seen singing a song holding a mike in his hand at the ceremony. Apart from this, superstar Badshah produced the International T20 League anthem Halla Halla. Sharing the stage with her was megastar Jason Derulo, who gave a power-packed performance at the ceremony.
Dubai Capitals won the first match by 73 runs

Let us tell you that in the first match of the International T20 League. There was a face-off between Abu Dhabi Knight Riders and Dubai Capitals. In this match, due to the all-rounder performance of captain Rovman Powell and strong innings of Robin Uthappa. Dubai Capitals defeated Abu Dhabi Knight Riders by 73 runs.
Also Read: This Player Became a big Headache for Captain Rohit Sharma, will cut the card from Playing 11 in the third ODI!
Batting first, the Dubai team had given Abu Dhabi Knight Riders a target of 187 runs. In response to which Abu Dhabi's team could only score 114 runs at the loss of 9 wickets.