IPL
David Warner explained why they lost against RCB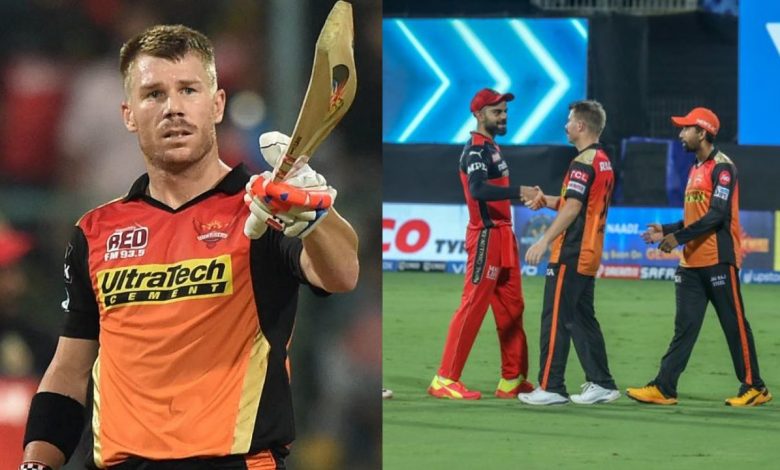 SunRisers Hyderabad captain David Warner explained why they lost against RCB. SRH lost their second consecutive match in the Indian Premier League 2021
At one time, Hyderabad kept the match in an easy-grip like an easy win, and suddenly they lost by 6 runs. In this way, after the defeat, the disappointed captain David Warner admitted that the shot with the cross bat against the spin bowlers led to our defeat.
Significantly, during the innings in the 17th over, Bangalore's Shahbaz Ahmed overturned the game with three wickets in an over. After which the Hyderabad batsmen could not survive and score 143 runs in front of the target of 150 runs in 20 overs.
In this way, after the loss in the match, Warner said, "It all depended on a partnership. I am very disappointed that the way we lost in the match till the end. Playing with the cross bat in front of the left-arm spin bowler was very damaging.
Warner said of the bowlers, "Our bowlers performed very well. Maxwell batted brilliantly but still, we stopped him on a good score. Despite that, we lost. I am very disappointed by that."
On the other hand, Warner said about the pitch for the matches to be played in Chennai ground, "Our next three more matches are here. Gradually the wicket is getting great. We have to take wickets during the power play and batting." There is also a need for a partnership in the middle order. "
In the second match of the SRH, Hyderabad has to face a second defeat after coming very close. Also in the first match against Kolkata Knight Riders where they have lost by 10 runs and now they have lost 6 runs against Bangalore. SRH bowling was very poor in both of the matches.