IPL
Fast bowler T Natarajan has undergone Knee surgery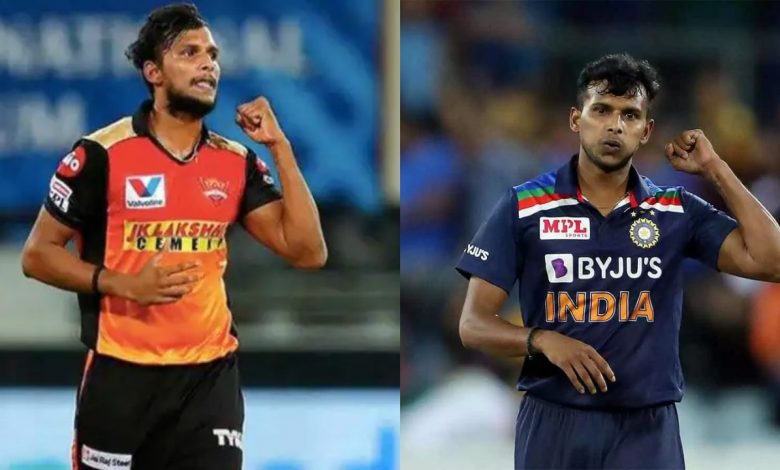 Indian team and Sunrisers Hyderabad fast bowler T Natarajan has undergone knee surgery. The information of which he tweeted on Tuesday.
The BCCI has also tweeted and hoped that he will recover soon and return to the field. Recently, Natarajan was ruled out of this season of the Indian Premier League (IPL) due to a knee injury. He suffered this injury in the match played on the Australian tour.
Natarajan tweeted after the surgery, 'Today I have my knee surgery and I am thankful to the surgeon, doctors, nurses and the entire staff. I am grateful to the BCCI and all the people for their prayers.
BCCI tweets
After Natarajan's tweet, the BCCI tweeted from its official Twitter handle, 'We wish you a quick recovery. We want to see you back on the field soon. '
Played 2 matches in this IPL
Natarajan played only two matches for the Sunrisers in this IPL season. After this, he was ruled out of this season of IPL for surgery. Natarajan came into the limelight with his yorker in the death overs during the last IPL.
After which he played in all three formats for India in Australia. After his return to India, the BCCI did not make public that he had suffered a knee injury.